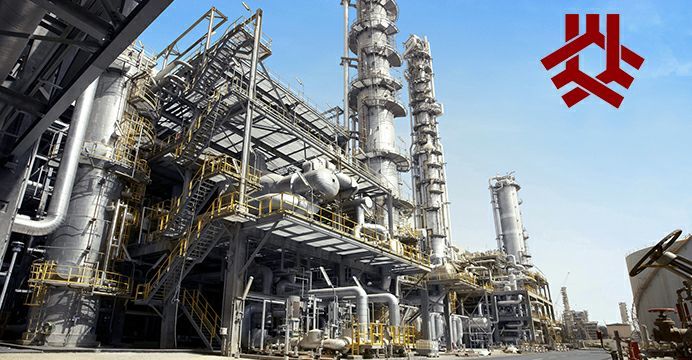 Petrotahlil - State-controlled Chinese refiner Sinopec raised diesel yields and ramped up run rates at its Shanghai Petrochemical arm in the second quarter, to meet rising demand as the country recovered from the Covid-19 outbreak.
The 320,000 b/d Shanghai Petrochemical produced 75,000 b/d of diesel and 69,000 b/d of gasoline in the first half of this year, down by 0.8pc and 12.7pc respectively on a year earlier, the company's preliminary operating results show. Jet fuel output slumped by 31pc to 637,600t.
Diesel yields rose after the worst of the pandemic passed. Shanghai Petrochemical produced 1.31 bl of diesel for every 1 bl of gasoline in the second quarter, up from 1.17:1 in January-March. This helped diesel sales hold almost unchanged at 76,000 b/d in the first half of 2020, from 77,000 b/d a year earlier. Gasoline sales dropped by 11.2pc to 70,000 b/d over the period.
Diesel demand stayed relatively robust in the first half of this year, supported by demand for deliveries of retail goods, as well as China's pricing mechanism — which halts retail fuel price cuts when crude prices drop below $40/bl — and a surge in exports to a record high in March.
The strong diesel performance came despite the company's average sales price — comprising both domestic and export sales — dropping by 22.4pc from a year earlier to 3,929 yuan/t ($75.27/bl) in the first half of 2020, outstripping a 15.2pc decline in gasoline prices to Yn6,091/t over the same period. Exports made up 18.3pc of Shanghai Petrochemical's total product sales last year, according to the most recent company figures.
Refinery run rates averaged 96.5pc of capacity in June, a sharp recovery from 66.9pc in February during the height of China's coronavirus outbreak.
Shanghai Petrochemical conducted refinery maintenance work when runs were low during the pandemic. It plans to run at full capacity for the rest of the year to meet its output goal. Shanghai Petrochemical is targeting throughputs of 305,000 b/d in 2020 as a whole, with gasoline and diesel output at 81,000 b/d and 79,000 b/d respectively.
Sinopec holds a 50.44pc stake in Shanghai Petrochemical, which has a 20pc stake in major petrochemical producer Shanghai Secco.
Follow us on twitter @petrotahlil
Source : Argus
END