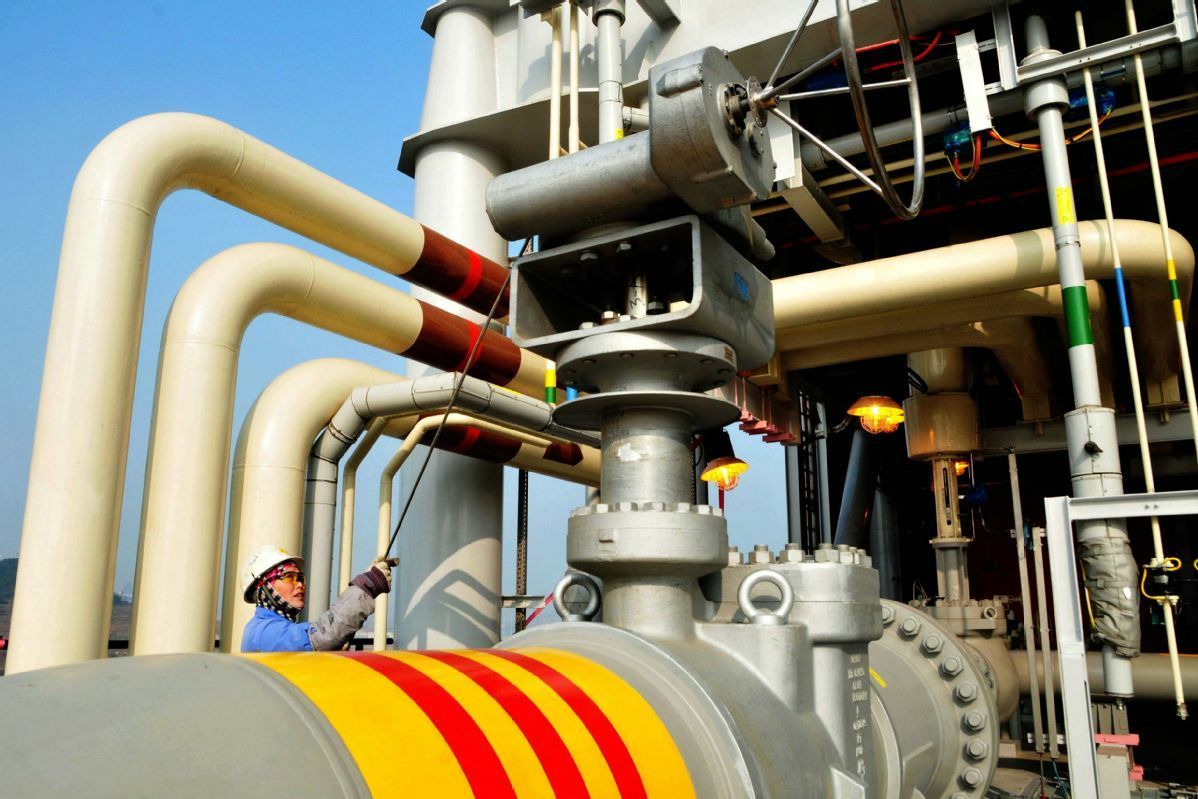 Petrotahlil - Abu Dhabi's state-owned Adnoc has added China's state-owned CNOOC as a partner at two of its offshore oil field concessions, further strengthening its strategic drive with the world's largest oil consumer.
Adnoc said Chinese state-controlled CNPC has transferred equity stakes in the concessions to CNOOC. This could be part of Chinese government moves to boost offshore co-operation among its key firms.
CNOOC now has a 4pc stake in Lower Zakum, where Adnoc has outlined a production target of 450,000 b/d by 2025, compared with less than 400,000 b/d in 2018. It joins CNPC (6pc), Total (5pc), Italy's Eni (5pc) Inpex and Jodco of Japan (10pc) and a consortium led by India's ONGC (10pc). CNOOC now also has 4pc in Umm Shaif and Nasr, alongside CNPC (6pc), Total (20pc) and Eni (10pc). Abu Dhabi hopes to produce 460,000 b/d of crude and 500mn ft³/d (5.15bn m³/yr) of gas from Umm Shaif and Nasr by 2025, up from around 300,000 b/d in 2018.
Adnoc maintains the controlling 60pc equity in both concessions. It is working to boost its overall capacity to 4mn b/d by the end of this year, from around 3.5mn b/d currently, and wants to reach 5mn b/d by 2030.
The 40-year concessions that began in March 2018, demonstrate Abu Dhabi's desire to secure partnerships with major importing countries, and with key technology partners.
China remains a key target of Adnoc's strategic drive. Last July Abu Dhabi crown prince Sheikh Mohammed bin Zayed led a UAE delegation to Beijing, where Adnoc signed preliminary agreements with CNOOC that will expand its overseas footprint through joint-venture projects in the upstream, downstream and in LNG. The companies have discussed collaboration in Abu Dhabi's ultra-sour gas sector, as part of Adnoc's plans to become gas self-sufficient by 2030 and potentially a net exporter.
The latest deal extends Adnoc's upstream joint ventures with Chinese state-owned firms. CNPC also holds 8pc in the Adco onshore concession, which produces around 1.6mn b/d of the UAE's flagship Murban crude. Zhenhua Oil, another Chinese state-owned oil company, has a 4pc stake at Adco. CNPC also has a 40pc stake in the smaller Al Yasat Petroleum joint venture with Adnoc. Production started in 2018 at the offshore concession, and Adnoc aims to reach 16,000 b/d there this year.
Source : Argus
Follow us on twitter @petrotahlil
END