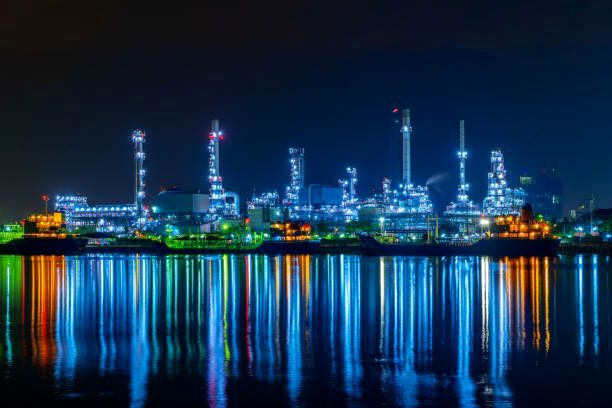 Petrotahlil — Market sentiment remains mixed for Asian petrochemical market in the week starting on July 27.
Aromatics sector continues to see bearish fundamentals, while support is seen for some olefins products like propylene.
PARAXYLENE
Market sentiment and fundamentals are expected to be largely unchanged.
Discussions for the August PX Asian contract price will be ongoing in the week July 27-31.
BENZENE
Despite rate cuts, supply continues to outweigh demand as premiums push to negative levels
Yangtze River troubles: higher storage fees, longer waiting times result in avoidance of CFR China cargoes by both buyers and sellers
ETHYLENE
Asian ethylene market is expected to have mixed sentiment. The import supply is considered to be tight with stronger offers of US origin cargoes. However, some market sources said the China domestic supply may increase if a 1.8 million mt/year MEG unit in Dalian shut for turnaround.
The demand in North and Southeast Asia likely to remain sluggish, amid weak margins on styrene and polyester.
MONOETHYLENE GLYCOL
MEG supply is snug as Taiwan's Nan Ya is undergoing a turnaround.
The company has shut its 360,000 mt/year No. 1 MEG unit at Mailiao over July 8-August 13 for a catalyst change, a company source said. Its 360,000 mt/year No. 2 MEG unit will undergo a month-long overhaul after the No. 1 MEG plant restarts, and the 360,000 mt/year No. 3 plant will undergo a turnaround from mid-August, the company source added.
POLYETHYLENE
Asian polyethylene demand in packaging was healthy while polymer demand for household and white goods had taken a big hit, sources said. Traders pointed out the low cost deep sea goods booked since April would soon start to land in Asia and might dampen price discussions. End converters said the cut in salaries and contract labor have lowered polymer purchasing power.
PROPYLENE
The propylene market in Asia is poised to receive stronger support due to ongoing tight spot supply in Asia.
Spot supply for August arriving is reported thin as Korean producers are allocating their spare spot supply for domestic consumption and Chinese buyers have snapped up most spot cargoes earlier on when price were on a uptrend.
Taiwan's Formosa Petrochemical is running their residual fluid catalytic crackers at 80-90% following a fire at its number 2 residue desulfurization unit in the morning of July 15, as S&P Global Platts reported earlier.
There are two RFCC units, each with a propylene capacity of 330,000 mt/year, located near the RDS, which supplies feedstock to the RFCCs.
POLYPROPYLENE
Market views are divided for Asian polypropylene market with sellers standing firm on offers amid limited spot availability, while buyers staying at sidelines expecting prices to turn soft with new startups and uncertain demand.
Trade participants hope to see a clearer directions, as some fresh offers are expected to be announced for August cargoes in the week starting on July 27.
ACRYLONITRILE
The acrylonitrile market is likely to gain ground this week China's Jiangsu Sailboat Petrochemical, also known as Jiangsu Shenghong, is only able to restart its methanol-to-olefin unit around July 31, followed an unplanned shutdown of this production unit on July 16.
The company have shut down both their two 260,000 mt/yr two Acrylonitrile plant at the same time.
The production outage have lend support for the acrylonitrile spot prices, and sellers increase their offer.
METHANOL
Southeast Asian Methanol prices are at crossroads the week ending July 31. The imminent restarts of Petronas Chemicals and Brunei Methanol Company's methanol plants could halt an upward momentum in prices, which have surged $39/mt since early July to $230/mt CFR Southeast Asia July 24 on the back of regional plant outages.
But an unplanned shutdown at a Middle East supplier's plant could support or boost Southeast Asian methanol prices to some extent, as the producer mainly supplies India and Korea, trade sources said.
Meanwhile, fundamentals in the South Korean market look healthy with good demand from all downstream industries except formaldehyde.
Source :Platts
Follow us on twitter @petrotahlil
END