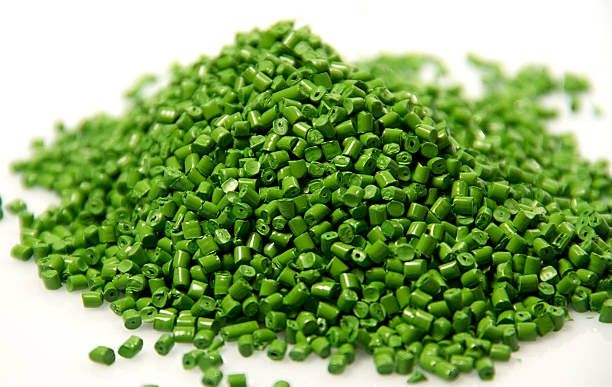 Petrotahlil --A ban on single-use plastic bags in Indonesia's capital Jakarta is expected to dent demand for film-grade high-density polyethylene (HDPE film), but many decry the ban's timing, which is expected to worsen a struggling economy.
Jakarta introduced the gubernatorial regulation banning single-use plastic bags in traditional markets, modern supermarkets and mini-markets across the capital in late December, with a six-month window given for full implementation.
The ban kicked in on 1 July 2020 and the regulation stipulates punishments for violations ranging from warnings and fines to suspension or termination of sales permits. It however excludes single-use plastic bags for online shopping and food deliveries, according to local media reports.
Similar bans are already in place in other cities as Indonesia aims to reduce its massive volume of plastic waste but Jakarta is the biggest city in Indonesia and considered the largest demand center for single-use plastic bags.
The impact so far has been mixed, according to market sources in Indonesia.
Some sources involved in the HDPE film supply business said although the regulation seemed to be enforced, it was still too early to see any discernible impact on HDPE film demand yet.
Over the last two weeks in July, spot import prices of HDPE film in southeast Asia have been relatively firm.
In the week ended 10 July, HDPE film import prices rose to $890/tonne CFR (cost & freight) SE (southeast) Asia Dutiable, their highest since late-August 2019, and then stable in the week ended 17 July.
In the domestic market, HDPE film prices in rupiah (Rp) terms have also been on an uptrend, hitting a three-month high of Rp14,550/kg DEL (delivered) Java in the week ended 17 July.
But some other industry players said there was clearly a reduction in demand for HDPE resins for use in plastic bag production.
"Shop owners don't know what to do with their existing plastic bag (stocks)," said another market source. "They risk a fine if they use plastic bags when they sell their products."
Another PE industry player said, "We notice some of our customers are trying to change their end products and divert away from bags."
Among the alternatives are recyclable bags made from certain types of polypropylene (PP) but industry players noted these tend to cost more and are likely to lead to higher prices for end-users, all of which are not likely to be welcomed in an economy struggling with the impact of the coronavirus pandemic.
Other industry players also highlighted the limited measures in place to incentivise or encourage consumers to stop asking for plastic bags or to bring their own bags. As such, implementation of the regulation becomes a problem in a sprawling and highly congested city like Jakarta, which is home to 10 million people.
Elsewhere in Indonesia, some supermarkets in other major cities charge an additional fee to issue plastic bags but the fee is relatively low and does little to discourage consumers.
"We need to buy plastic bags (here) but it's very, very cheap; less than Rp500," said one market source. "I mean people won't even think before saying yes to buy plastic bags."
Although the ban is a move to address the mountain of plastic waste Indonesia is dealing with, many locals have decried the ban as being poorly timed because of the impact on the economy in general, especially with some restrictions still in place which are aimed at controlling the coronavirus spread.
"They planned the ban for six months already but I think due to the Covid-19 outbreak this plan is not doing any good for many workers. The timing is not right," said another market source.
The International Monetary Fund (IMF) in June said it expects the Indonesia's real GDP to shrink 0.3% on year in 2020, compared with the 5% growth rate registered in 2019.
Indonesia is also home to several major PE producers such as Chandra Asri Petrochemical and Lotte Chemical Titan Indonesia.
Source : ICIS
Follow us on twitter @petrotahlil
END