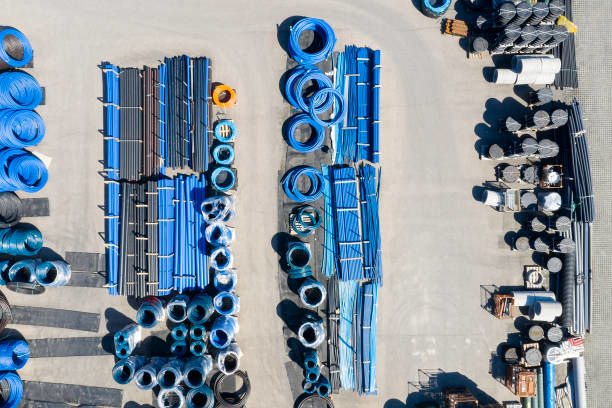 ▶️HIGHLIGHTS :
Increases seek to restore price drops in April, May
Supply seen tight amid turnarounds, lower upstream rates
Petrotahlil - All four US polyvinyl chloride producers have announced 3 cents/lb price increases for August, in addition to the same amount sought for July and accepted for June.
Sources familiar with company operations at Formosa Plastics USA, Westlake Chemical, Shintech, and OxyChem, the chemical division of Occidental Petroleum, confirmed the latest price increase announcements issued July 16-17.
The companies did not respond to requests for comment.
Domestic prices for the construction staple used to make pipes, window frames, vinyl siding, and other products fell 8 cents/lb in April and May as buying stalled amid widespread coronavirus pandemic-related shutdowns in the US. By late May, demand began rebounding strongly and producers announced 3 cents/lb price increases for June that were later accepted. Announcements of a second 3 cents/lb price increase for July followed.
COVID-19 spikes in some regions in June and July, such as Texas, Florida, and Arizona, has cooled the demand rebound, leading some market sources to say that the July increase may not be accepted in full.
PVC supply seen tight
However, PVC availability has been seen as tight. Formosa Plastics USA has two ongoing turnarounds slated to wrap up in the coming days at its 736,000 mt/year chlor-alkali plant in Point Comfort, Texas, and at its 513,000 mt/year PVC plant in Baton Rouge, Louisiana. Westlake Chemical also has an ongoing outage of an upstream vinyl chloride monomer line at its Lake Charles, Louisiana, complex.
In addition, the latest industry statistics show upstream US chlor-alkali rates were 72% in June, down from 75% in May. Rates were 90% in March and plunged to 68% in April when shutdowns were widespread in the US.
The June rates surprised some market sources, who had expected 80% or higher on stronger downstream PVC demand. The lower-than-expected rates explained tight downstream supply of ethylene dichloride, a precursor to PVC, for which prices have more than doubled to be last assessed July 14 at $145/mt FOB USG, up from an all-time low of $65/mt May 12, S&P Global Platts data showed.
Market sources said integrated producers were keeping EDC internal for downstream PVC production while most export volumes were being sold on contract, further limiting spot volume availability.
Source : Platts
Follow us on twitter @petrotahlil
END