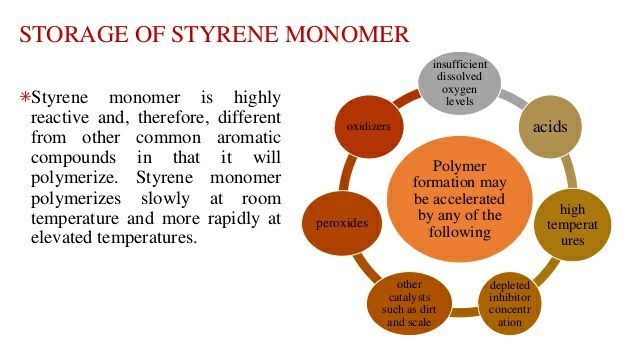 Petrotahlil --The question of how plant rationalisation will alter styrene monomer (SM) market dynamics in Asia (and happen for that matter) has emerged since since the end of 2019, when the market started recording slightly slowing import demand in an era of growing domestic Chinese supply, especially from mega refineries.
Capacity increments in China have totalled 1.92m tonnes or more in the first half of 2020, as Zhejiang Petrochemical and Hengli Petrochemical both brought SM units online with their respective refinery and cracker projects.
This was against a backdrop of overall weak demand in the first quater as China underwent a countrywide lockdown because of the coronavirus pandemic. Cuts in run rates in February and March from other producers did little to help the situation.
Prices hit a new low and, needless to say, margins plunged to levels not seen since the early 2000s when SARS was first recorded.
Inventories in east China went as high as 323,500 tonnes in March because of the slow offtake and of reduced downstream styrenics operating rates.
At least five producers in Asia cut run rates or shut some units as early as February 2020 in light of this situation in orderto to deal with the lack of demand and ample supply.
The market only received respite from a problem at Lotte Chemical's cracker, which made it shut its SM unit as well. Much material was redirected there in March-April as a result of this unexpected outage.
Fast forward to June/early July 2020 when margins were still in negative territory - with ethylene prices being the culprit. But run rate cuts are less prevalent now and average operating rates are above 75% across northeast Asia.
Why so, many would ask, as naysayers believed that the market was still in oversupply.
Suppliers integrated downstream are now taking the chance to maximise margins from polystyrene (PS) and acrylonitrile butadiene styrene (ABS) rather than SM, with sales for these products soaring since April - before traditional seasonal peak demand.
Sales for August have already begun, ahead of usual for these polymer products, as downstream makers seek to cover their production losses.
Better demand from the household appliances sector, especially for refrigerators, air-conditioners and vacuum cleaners, amid changing living habits, has been boosting ABS and high impact polystyrene (HIPS) activity.
Thinking has evolved and moved down the chain, even though historically the idea of integrated makers has meant producers with upstream cracker or refinery facilities.
SM margins are playing a smaller part in decision making for now, even for producers with no upstream units, given healthy downstream production demand.
Some 63% of Asia SM (excluding China) capacities have matching downstream units.
The battleground for Q3 2020 is evidently now with downstream ABS, PS margins and demand.
"The loss per tonne for SM production is an awkward value, which we can earn back from ABS and PS margins," one northeast Asian producer said, adding that higher operating costs could come about if it decides to cut SM run rates instead.
Ironically, and contrary to expectations in 2019, producers who are not running full or have some units shut - going into July and August as well - are those with no downstream units but they are upstream integrated.
Ultimately, it means that rationalisation is not happening on a bigger scale than how the market believed it would in the short run - at least in the second half of 2020.
Who is to say whether this could change in 2021, since there is always a demand-supply balance that needs to be kept in check. What if PS and ABS production stays high but forward downstream demand from the home appliances and packaging sectors cannot handle the longer-term rise in supply?
At the very least, Asia's SM supply/demand is hanging in the balance without major plant rationalisation in the thrid quarter.
Source : ICIS
END