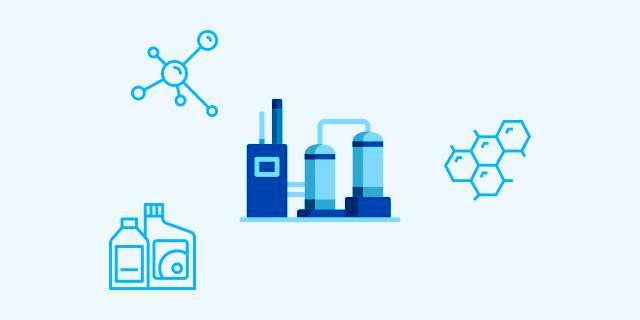 Petrotahlil - Ethylene prices in Asia-Pacific are continuing to rise, crossing the $800/t cfr northeast Asia mark this week, supported by tight supply availability and recovering downstream demand.
Prices in the region have risen for a seventh consecutive week, reversing most of the losses incurred since the Covid-19 outbreak began in late January.
Argus assessed prices at $760-820/t cfr northeast Asia today. Prices were last above $800/t cfr northeast Asia in early February this year.
Demand from Chinese consumers increased steadily in the past month, with downstream conditions recovering after the country emerged from its lockdown earlier this year. Buyers from downstream sectors like styrene monomer have been seeking spot cargoes in China but offers have been limited.
Supply has tightened in China, South Korea and Japan on the back of a heavy turnaround season. Key producers such as Sinopec Sabic Tianjin and BASF-YPC have taken their plants in China off line for maintenance, with several plants in Japan also shut this month. Japanese firms like Mitsubishi, Mitsui and JXTG are all having turnarounds, with export volumes for June expected to be limited.
In South Korea, producers are continuing to cover their shortfall from a prolonged outage at Lotte Chemical's 1mn t/yr cracker in Daesan. The cracker has been off line since early March following an accident and is expected to restart later this year.
In Taiwan, Formosa plans to shut its 1.2mn t/yr No.3 ethylene cracker in Mailiao in August for about 40 days.
Ethylene prices in southeast Asia rose to a near four-month high today, in line with the overall trend and amid tight supply and firm sentiment in northeast Asia. Argus assessed cfr southeast Asia ethylene prices at $690-750/t, the highest level since 18 February.
Spot supply of ethylene in southeast Asia has been largely limited, with most producers focusing on gearing up their downstream polyethylene (PE) production amid profitable margins.
The spread between cfr southeast Asia PE and ethylene has been rising, hitting a historic high of $410/t on 21 April, since the slump in crude futures and ethylene prices in March.
The breakeven spread for PE and ethylene is at around $200/t. Margins started to erode following the rise in ethylene prices two weeks ago, with the spread now at $77/t.
The surge in cfr northeast Asia prices also supported southeast Asian ethylene prices. Northeast Asia-based buyers, particularly in China, have been trying to secure more ethylene cargoes. The spread between cfr northeast Asia and cfr southeast Asia widened to around $70/t today, according to Argus' latest assessments, following the rise in cfr northeast Asia prices.
The supply tightness in southeast Asia is likely to persist in the coming month as Singapore producer ExxonMobil's 1mn t/yr cracker will be shut for a planned turnaround in June, although the exact date cannot be confirmed.
END