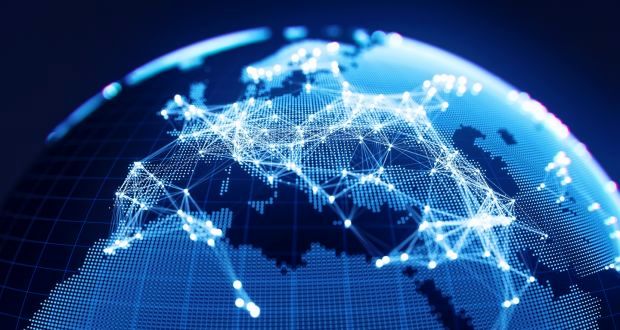 Petrotahlil --Here are the top stories from ICIS News Asia and the Middle East for the week ended 22 May 2020.
Asia petrochemical shares, oil slump as China sets no 2020 GDP goal
Shares of petrochemical firms in Asia slumped along with oil prices on Friday on heightened concerns about demand after China skipped setting a GDP goal for the first time in 30 years.
Asia's petchem demand stays bleak in new norm uncertainty
Asia's consumption for many plastics would be limited even as countries ease their lockdowns gradually, as the uncertainty surrounding the new norm in a yet-to-foreseen success against the coronavirus remains.
Thailand central bank cuts policy rates to record low to shore up economy
Thailand's central bank has cut its policy interest rates to a record low of 0.5%, in its third monetary easing measure this year to shore up an economy sagging under the weight of the coronavirus pandemic.
Asian petchem shares, oil prices rise on global recovery hopes
Asian petrochemical shares rose on Thursday while crude oil extended recent gains on hopes of a recovery in global economic activity in the second half of the year.
Asia petrochemical markets track recent crude gains as demand picks up
Asia's petrochemical markets are tracking recent gains in crude oil as demand has picked up as more economies are gradually re-opening from pandemic-induced lockdowns, but the overall outlook is still riddled with uncertainties.
India's proposed 15% 'covid tax' draws ire from chemical end-users
India is proposing to impose a 15% tax on all chemical and petrochemical imports, to protect the domestic industry in the current fiscal year ending March 2021 as the south Asian nation battles the coronavirus pandemic.
Asia's EPDM market may pick up on feedstock spike, tight supply and modest demand
Asia's ethylene propylene diene monomer (EPDM) market may see upward price potential on rising feedstock costs and as demand recovers gradually with the easing of restrictions which were imposed to contain the spread of the coronavirus.
Iran Group I base oils at risk of hitting record low ahead of holiday
Discussions for Group I base oils from Iran were still under pressure this week as demand remained soft ahead of the long Eid ul-Fitr holiday weekend.
Asian petchem shares, oil prices mixed amid doubts on new virus vaccine
Asian petrochemical shares and oil prices were mixed on Wednesday as investors mulled over fresh doubts cast on a promising coronavirus vaccine that is currently on trial.
Japan braces for a deeper Q2 downturn; global recession to hit exports
Japan is bracing for a steeper downturn in economic activity after slipping into a recession, as the full impact of the coronavirus pandemic on businesses, investments and consumption will hit the second quarter.
Asia petrochemical shares, oil gain on promising results for coronavirus vaccine
Asian petrochemical shares and oil prices rose on Tuesday amid hopes of a quick economic recovery following positive data from an early-stage trial for a coronavirus vaccine.
Asia naphtha prices at two-month high on crude oil jump; fundamentals choppy
Asian naphtha prices rose to a two-month high, bolstered by a jump in crude oil futures amid output cuts and hopes of a recovery in fuel demand, even as market fundamentals are poised to stay choppy.
Asia petrochemical shares, oil prices rise on further easing of lockdowns
Asian petrochemical shares rose on Monday in cautious trade, while oil prices surged by more than $1/bbl as more countries are gradually lifting coronavirus-related restrictions on business activity and people movement.
ICIS
END