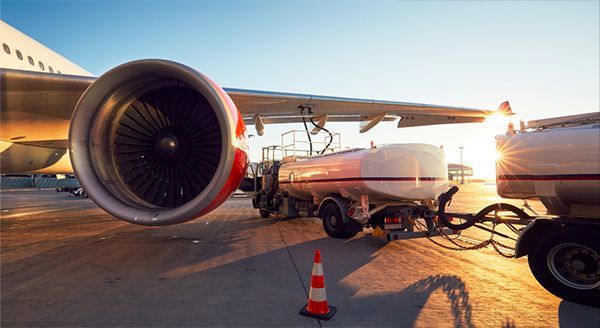 HIGHLIGHTS
Air travel market may have turned a corner, but only just: OAG
Flights picking up, with growth centered on domestic routes
Jet fuel prices recover slightly, NWE swaps close to two-months high
Petrotahlil — The future of aviation may be unclear in the coronavirus–stricken world, but some carriers are beginning to sow the seeds of their recovery.
So while the way we travel will change for the foreseeable future as airlines, airports and governments introduce measures to stop coronavirus being caught as a result of transit, European airlines are poised for a restart in June.
That has led to Northwest Europe jet fuel values rising off long-term lows seen in April. But with almost zero international flying demand, the recovery is going to be long and arduous.
Jet fuel, which accounts for 8% of global oil demand, has been the biggest casualty of the demand destruction caused by the coronavirus pandemic.
Demand for aviation fuel in April fell as much as 60% as the sector ground to a halt due to lockdown measures in place in most of the world.
Corner turned
But as lockdowns have started to be eased -- first in Asia and more recently in Europe and the US -- more and more airlines have resumed flying, leading some players in the industry to say the worst may be over.
Air travel data provider OAG said recently flying capacity was showing small signs of an improvement.
"Scheduled capacity is now 69% below where it was a year ago as a result of a combination of lack of demand, lack of supply and government-imposed restrictions on where people can travel," it said.
"That is marginally better than a week ago so maybe that means we have just –- and only just -– turned a corner."
China and the US were seeing most of the growth, OAG said, because both countries have a substantial domestic market, unlike Europe.
Data from Flightradar24, which tracks the number of planes in the sky, showed the one-week moving average in the total number of global commercial flights at 34,754 Thursday, up from a low of 27,969 flights on April 18.
Although the European domestic market is small, regional flights looked set to pick up.
"Carriers are already announcing and loading significant capacity increases for June, especially amongst the mainline carriers in Continental Europe where travel lockdowns and quarantine requirements appear to be easing," OAG said.
That said, the International Air Transport Authority said this week it did not see a full recovery for many years to come.
At its annual fuel forum held via webinar on Wednesday, the IATA said the recovery of domestic demand would not take place before 2022, while a full recovery of international flights was unlikely until 2023, or maybe 2024.
The delay in full resumption of international flights, on which European jet fuel demand is heavily reliant on, was a result of governments not wanting to import coronavirus, IATA said.
Travel restrictions between EU member countries may be eased from June 15.
Most of the growth in flights since April has been in Asia, particularly China and Southwest Asia, most recently India.
The lifting of domestic flying restrictions in China led to a release of pent-up demand initially before leveling off and then picking up as business and consumer activity increased and confidence returned, IATA Chief Economist Brian Pearce said.
COVID-19 measures
Airlines and governments have introduced COVID-19 measures likely to change the way we fly. Some airlines will introduce social distancing measures, though some may not be able to due to cost issues.
IATA said the removal of middle isle passengers on aircraft would require a 50% increase in fares for airlines to break-even.
Measures introduced in Asia provide an insight into what to expect in Europe.
So, while Singapore's Changi Airport will start letting passengers through its doors from June 2, each flight will be assessed on a case-by-case basis, according to the country's Civil Aviation Authority.
The airport is a key transit hub with around 1,000 international flights daily during normal times. In April, 3,870 aircraft took off or landed, compared with 33,400 in January.
Airlines will have to ask for permission to carry transit passengers, with requests evaluated on aviation safety, passenger, crew and public health considerations, according to reports.
Transit passengers will be expected to social distance, while there will be temperature checks and airport staff will wear personal protective equipment.
Meanwhile, Hong Kong is using coronavirus testing, along with tracking travelers and enhanced airport cleaning.
Cautious restart
Diesel consumption in Europe has also been rising, with freight rates of late providing an outlet for jet fuel in terms of floating storage, sources said.
Some physical market traders were surprised by the rebound in jet fuel values given the high level of imports arriving into Europe and the poor demand outlook even with the resumption of domestic flights in Europe.
Looking at the CIF NWE jet fuel cargo forward curve, differential swap values remained at a discount to ICE low sulfur gasoil futures for the majority of 2020, a far cry from the premium typically seen for aviation fuel.
But they do point to a recovery towards the second half of the year.
The Q3 2020 swap was at a $1.25/mt discount to ICE LSGO futures Thursday, up from a $52.50/mt discount on March 23. The second full quarter, Q4 2020, was pricing at a premium to ICE LSGO futures of $9.00/mt.
END