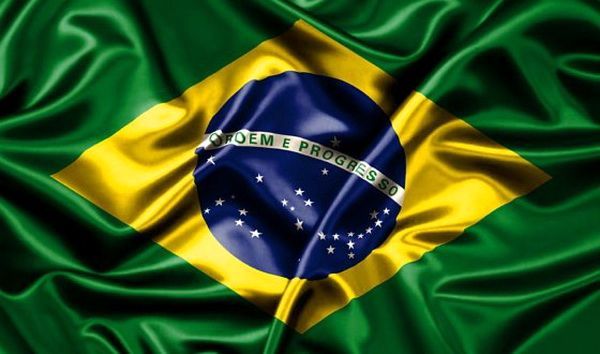 HIGHLIGHTS
⚫Uncertainty over government's actions unsettling
⚫PET saw initial rush, then sales fell
Petrotahlil — Plastics converters are already seeing a fall in operating and sales rates of around 50% to 70%, Edson Begnami, sales director at Plasutil and head of the Houseware Manufacturers Chamber (COFAUD), said during a Thursday webinar hosted by plastics industry trade group Abiplast.
"May is already seeing some retailers opening up, it already showing some improvement. The expectations are good, because there must be replacement of items, especially related to cleaning. Nothing is certain because we do not know what can be determined by the public authorities, since there is a possibility of an extended lockdown, and a drastic closure in this way would prevent trade and business from evolving," said Begnami.
For every market player, expectations are difficult to predict. "It is difficult to imagine the scenarios, the curves, since the government has acted in a very inefficient manner," said Begnami.
For the recovery, players do not expect a V-curve due to a projected 5% GDP drop, but a long term U-curve.
According to Luiz Francisco Cunha, a director at Schutz Vasitex and head of the Blown Industrial Packaging Manufacturers Chamber (COFEIS), the chemical industry is working at much-reduced rates, with only 7% of the companies working at 90% or higher rates, and more than half working below 50%. "Not to mention the petrochemical sector, which has been much more affected, with the automotive industry completely stopped," he said.
According to Cunha, the first quarter of 2020 showed a reality that will not be reflected in the current quarter.
"The coronavirus pandemic took everyone by surprise. We were all waiting for a recovery in 2020, and many of the companies had made preparations, invested, took out projects that are in the drawer to meet new demand, a new economic scenario, and we had this unprecedented stoppage. Since there was nothing like it previously, we have no way of making predictions," said Cunha.
Camila Chaves, a director at Plasticos Novel and head of Plastic Pallet Manufacturers Chamber, said the impact had been most severe for the automotive and beverage sectors, while the food sector continues to operate normally. "From our perspective, we cannot create a long-term vision, as the scenario is changing every day. The behavior that the market has brought to us, along with what the government ministries are dictating, has been our guide," Chaves said.
On the other hand, Osvaldo Coltri, CEO at Vitopel and head of the Manufacturers of Biorentated Mono Plastic Films and Smooth Technical Reels - PP, PE, PET - Chamber (COFILMES), said the film sector has seen the pandemic with different eyes.
"Since the films we produce are related to the food industry, and the demand for these products was high in March and early April, with normal capacity, when manufacturers very possibly had to re-establish stocks, since there was a rush to the supermarket. Overall, the sector's situation is good," Coltri said.
For polyethylene terephthalate materials and plastic bags there was a big rush at the beginning of the pandemic and sales were high in March, but then, in April, retail demand started to fall, and things started to slow down, said Eduardo Berkovitz, director at ValGroup and head of PET Preform Manufacturers Chamber (COPET).
In terms of recycled plastics, the situation is very serious, an senior executive in the sector said.
"The resumption will be a little slower than the overall plastics industry. I had an idle capacity of 30% to 40% because there was not enough selective collection. With the advent of the pandemic, it only got worse. Now, we have an idle capacity of 50% to 60%. Most companies are working only to survive," said Ricardo Hajaj, executive director at Cimflex and head at the National Chamber of Plastic Material Recyclers (CNRPLAS). The sector expects to close 2020 with a 10% to 15% year-on-year fall. Virgin resin was reported to be trading at almost similar prices to recycled resins due to the oil collapse and low naphtha prices.
Follow us on twitter @petrotahlil
END