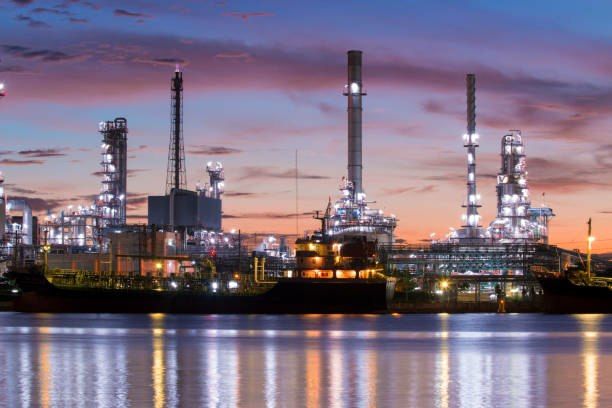 HIGHLIGHTS
Prices fall $50/mt on week to spur buy interest
EDC demand down along with all products in the polyvinyl chloride chain
Houston — Prices for an intermediate, used to make construction staple polyvinyl chloride, fell to an all-time low this week when offers retreated enough to generate deals, according to multiple market sources.
Ethylene dichloride prices were assessed at $60-$70/mt FOB USG Tuesday, down $50/mt week on week, to their lowest level since S&P Global Platts began assessing it in June 1996, Platts data showed.
Multiple market sources confirmed deals at that level, which was low enough to entice buying interest, despite demand having cratered for products throughout the PVC chain.
PVC demand is heavily tied to the economic activity and GDP growth, and global shutdowns to stem the spread of the coronavirus pandemic have sharply reduced that activity.
As a result, halted construction and uncertainty about when economies will rebound has undercut demand for PVC and products used to make it, including EDC.
About 60% of PVC production feeds the construction sector, as it is used to make pipes, window frames, vinyl siding and other products. EDC can be used as a solvent, but the vast majority is used to make vinyl chloride monomer, the direct precursor to PVC.
"EDC is going to be horrific for April, but there is demand at horrific pricing," a market source said.
PREVIOUS LOWS SEEN IN RECESSION, FINANCIAL CRASH YEARS
Platts data show that until Tuesday, the all-time low for US spot export EDC prices were at $77.50/mt FOB USG in September 1998, the end of a long descent from $270/mt FOB in January that year.
Other lows came in at $85.38/mt FOB in September 2001, during a recession, and $90/mt FOB in November 2008, on the front end of the 2008-2009 financial crash.
"For EDC, the world has completely changed within the last two to three weeks," a source noted.
Some US suppliers were willing to export EDC to maintain reduced upstream chlor-alkali operations, because caustic soda prices were strengthening on tightening supply.
However, a steady source of EDC demand from Brazilian petrochemical producer Braskem was declining, sources said. Braskem had been a steady buyer since May 2019 when the company shut its sole EDC plant in Brazil, and needed to import material to maintain downstream PVC production.
Earlier this month, Pedro van Langendonck, Braskem's CFO, said during the company's fourth-quarter conference call that Braskem was revising production rates every week to avoid unnecessary inventories. He did not specify which plants were operating at reduced rates, but market sources said PVC output had been reduced on demand uncertainty stemming from the pandemic.
"Braskem has been a good tool for US suppliers to record good fixtures in the market until May shipments, but they already stopped imports of EDC due to uncertainty of PVC sales, which has changed US suppliers' situation," a source said.
Follow us on twitter @petrotahlil