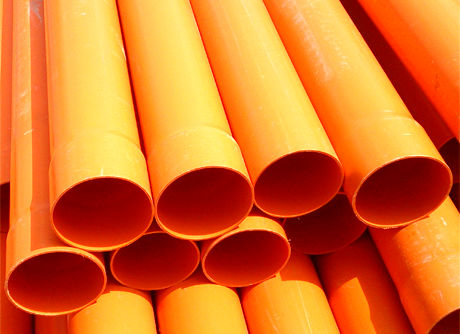 HIGHLIGHTS:
Chinese makers threatened by low-cost US PVC
Any decision to take months to conclude
Petrotahlil - Chinese PVC makers have revived their demand to impose anti-dumping duty on PVC imports from the US, at a time when the world's second-largest economy is trying to battle the financial ramifications of the coronavirus pandemic.
According to market sources, Chinese PVC companies have only made a request and the government is yet start the investigation. The sources said it would take months for the government to decide on a formal probe.
The development comes just months after China decided to lift anti-dumping duties on PVC from the US, Japan, Korea as well as Taiwan on September 29, 2019. China, which first added the duty on PVC in 2003, levied a rate of 11-83% on US PVC.
Market sources said Chinese PVC makers are concerned that large influx of PVC to the country may damage local producers, especially carbide-based PVC sector. Production cost of ethylene-based PVC is relatively low due to weak naphtha and ethylene feedstock prices, while carbide-based PVC makers are suffering from high coal feedstock prices.
US PVC is particularly cost effective as ethylene price in the country is the lowest among three regions.
On Thursday, US ethylene price was assessed at $192.903/mt FD Mont Belview, while CFR Northeast Asia ethylene price was assessed at $400/mt and FD NWE ethylene price at $461/mt.
Some market sources said Chinese PVC makers feel particularly threatened by US PVC, as cost effectiveness would likely keep PVC operating rates high, while some talks on operating rate cut in Asia and Europe.
Asian PVC on a downtrend
Asian PVC has been falling since early February as the coronavirus outbreak curbed PVC demand in the construction industry.
On Wednesday, CFR China PVC price was assessed $100/mt lower on the week at a 11-year low of $620/mt, according to Platts data.
CFR India price also dived $100/mt to a record low of $660/mt during the same period, according to Platts data.Platts assesses PVC on Wednesdays.
Asian PVC makers are currently moving their cargoes to China after huge order cancellation in India where the country is in lockdown since March 24. The lockdown period has now been extended to May 4.
Market sources said Asian PVC makers would unlikely offer to India for May business due to the lockdown, while most of their quantity would be moved to China.
"Several countries are currently lockdown. PVC producers do not have many option to sell. China is the only country which is currently open," said a trading source.
According to the latest customs data, China imported a total 89,238 mt of PVC for January-February. Of the total, China imported 40,396 mt from the US, or 45%, followed by Taiwan at 28,084 mt and Japan at 11,784 mt.
END