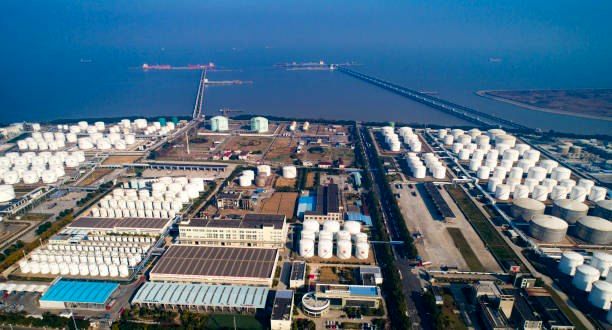 HIGHLIGHTS
European IPA maintains record highs as industry bolsters sanitizer output
Polyethylene traders in Europe seek to fill domestic demand void with Asian exports
European spot polyethylene rigid plastic trade hit by COVID-19 lockdowns
European flexible packaging volumes buoyed by demand for food, pharma, hygiene segments
Turkish PP fiber demand collapses as carpet exports halt
Turkish polymer markets see limited activity as quarantine restrictions prove barrier to trade and buyers await price falls amid tumbling monomer contracts
European ABS producers and distributers see demand collapse amid automobile sector shutdown
European PVC demand collapse in April intensifies in both domestic and export markets, with emerging talk of lower operating rates and producer shutdowns
Plunging Asian butadiene prices amid cargo influx and limited demand puts further pressure on European export pricing
Petrotahlil - The following are key facts about the unprecedented challenges and uncertainty faced by the European petrochemical industry as coronavirus infection rates continue to rise and European governments restrict movement in an attempt to limit the virus' spread.
With borders across Europe closing, supply-chain concerns continue to rise, with challenges heard across the petrochemical sector and prices plunging as new price levels for April were released.
"The market is caught between a rock and a hard place -- demand destruction as a result of the coronavirus pandemic and the OPEC price war which could see crude oil prices below $20/b in the coming months," according to Rob Stier, senior manager at S&P Global Platts Analytics.
"Supply chain and logistics constraints could result in producers having to cut rates regardless of margins. We are in unchartered territory, but the risks for the next three to six months are still to the downside," he added.
Trade flows
Prices
The European MTBE spot price plunged to $181.25/mt Wednesday, down from $225.75/mt Tuesday, on sluggish demand and a declining energy market
A deep dive seen in the European ETBE spot price, assessed at $377/mt on Wednesday down $62.25/mt from Tuesday, with the ETBE premium to MTBE falling $30/mt on the day, amid significantly reduced demand for bio-component blending
European polypropylene spot homo injection prices dropped by Eur20/mt to Eur950/mt FD NWE Wednesday following the settlement of the April propylene contract price and amid concerns on the demand outlook
European polymer spot prices hit their lowest level since 2008-2009 financial crisis
European PVC spot prices tumbled by Eur80/mt week on week to Eur690/mt FD NWE, the lowest level since February 2015
Turkish PVC spot prices fell by $40/mt on the week, with buyers stepping back and waiting for further crash in prices
Spot activity continued to be seen limited in European methanol due to a lack of buying interest for April volumes, which was adding pressure to the market. The FOB Rotterdam fell Eur4/mt to Eur150/mt Wednesday
European toluene hit a new all-time low of $237/mt Wednesday amid a drop in upstream energy prices and a lower premium for April due to depressed demand.
Follow us on twitter @petrotahlil
END