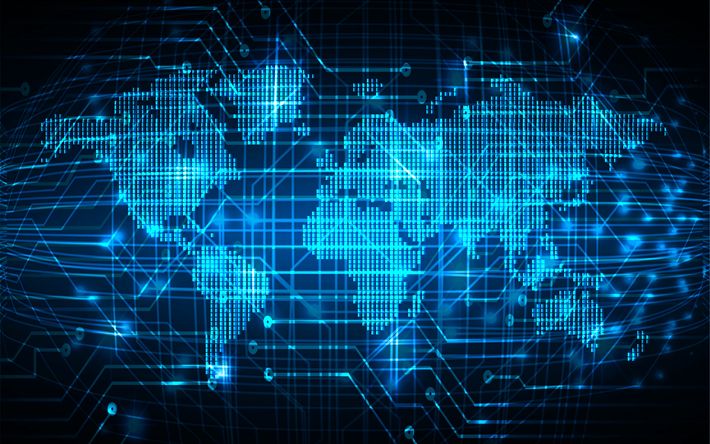 Petrotahlil - Asian petrochemical market fundamentals will likely remain bearish this week, amid concerns on global economic slowdown as the coronavirus pandemic spreads further in Europe and in the US.
Falling crude oil futures would accelerate negative sentiment in Asian petrochemical markets.
AROMATICS
This week in benzene, traders are likely to keep an eye on a volatile spread between DDP USG prices and the FOB Korea benchmark. An arbitrage window from South Korea to the US remained open despite the location spread fluctuating considerably. Most other exporting countries in Asia were heard eying demand from China and Taiwan for April and May arrival cargoes. Supplies from the Middle East and India would likely come to Asia rather than Europe.
Bearish sentiments in the Asian toluene market are expected to ensue as participants bide their time for the next rebound in upstream oil market. Some sources expect demand to continue to be muted, even though the market transited into the May-trading laycan this week and the seasonal buying interests should typically have picked up for gasoline blending needs.
In isomer-grade mixed xylene market, while China's domestic demand has been a form of sustenance for the overall region, the outlook among participants remained bearish on the weakening paraxylene outright price. The PX-MX spread narrowed from the breakeven spread of $150/mt last week, which might challenge profitability of isomer-MX suppliers. Isomer-MX suppliers will pay close attention to the key downstream purified terephthalic acid production in the region that would be an outward indicator for isomer-MX demand.
POLYESTER CHAIN
May PX demand is expected to be unchanged from last week to this week as discounts for April and May cargoes deepen. In addition, PX-naphtha spread was healthy due to falling naphtha price, which will likely prompt PX demand. Asian PX on Friday fell by $72.16/mt week on week to $610.67/mt CFR Taiwan/China amid upstream market volatility.
Asian purified terephthalic acid fundamentals will remain bearish amid high China inventories. The overall PTA stocks in China hit around 3 million mt, as of Friday, more than double of the typical PTA inventory level. In Taiwan, PTA plant operations have been reduced, while South Korean producers kept run rates normal. However, weak demand in Europe amid the coronavirus outbreak will likely pressure the operating rates in South Korea soon. CFR China PTA on Friday hit the lowest since April 7, 2008.
OLEFINS
Market participants are also closely monitoring steam cracker operations as the recent weakness in naphtha pushed up olefins margins. But the operation rates would unlikely increase from April amid near-term weakness in downstream petrochemical demand.
In ethylene, market participants would likely avoid fixed price discussions this week amid upstream volatility. As a result, market participants expect the price movement to be limited unless new fixed price deals are seen. Spot supply in Southeast Asia is ample as handful of deepsea cargoes from Europe are scheduled to be shipped to Southeast Asia. As a result, buyers are holding back from purchases with most H1 April requirements fulfilled.
In propylene, market is expected to move down further amid bearish sentiments due to crude oil rout last week. China's propylene availability is also increasing as Tianjin Bohai is expected to restart its PDH plant this Friday.
POLYMERS
Polymer plants in China were running well despite the country having been placed on a lockdown in an effort to contain the coronavirus outbreak, a China-based source said.
Despite the upbeat view about the current state of Chinese polymer plants, market sources expressed concern about the impact of the wider global coronavirus outbreak on global supply chains, given the impact on the energy and stock markets over recent days, with sources now talking about the onset of a worldwide recession.
Some sources highlighted a potential surge in competitively priced material into the market once demand resumes, with a number of new startups expected in the second half of the year, traders said.
Plastics makers, who were starting to buy more for April, said the fresh lower buying ideas amid the oil slump may challenge polymer producers' attempt to expand margins in the second half of the year.
In PVC, a key PVC maker in Taiwan is due to start offering for April business this week, very likely from Tuesday. Market sources said the PVC maker will likely reduce its offers by $20-$40/mt in line with falling crude oil futures.
METHANOL
Fundamentals in the Chinese methanol market are expected to remain bearish with ample supplies arriving in April amid a shortage of tank space in east China. Trade sources said they had to change discharge ports with Nantong and Changzhou almost full, and only Jiangyin and Taizhou having storage. In South Korea, sentiment in the methanol market is expected to be weak as Korean end-users grapple with poor demand amid high feedstock methanol costs. However, shipments from the US and Trinidad and Tobago are expected to experience some delays at the Panama Canal, which could provide some upside, trade sources said.
OTHERS
The Asian acrylonitrile market dived to more than three-year low last week.
The travel curbs that extended across China's eastern provinces have been largely lifted in China. However, growing spot availability and bearish outlook on economic performance across Asia dented buying interest. There was market news that Zhejiang Petrochemical may start its new 260,000 mt/year ACN plant as early as late-March and many buyers were holding on to their spot purchase as they expect the price to trend lower.
Follow us on twitter @petrotahlil
Platts
END