Asian petrochemical markets saw extreme price swings this week as the coronavirus outbreak continues to spread.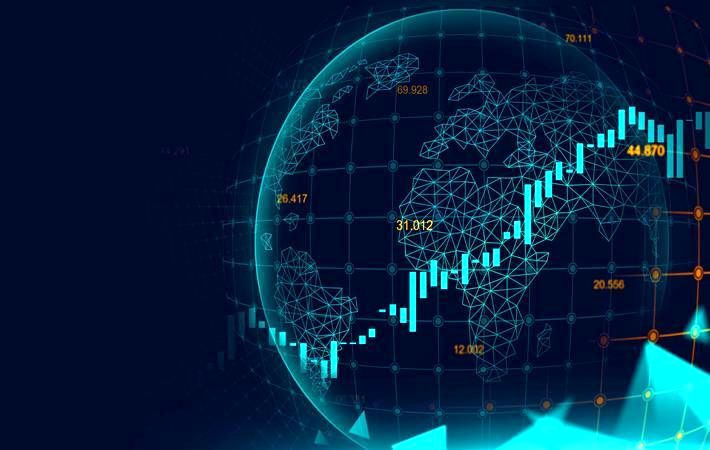 Petrotahlil - With the World Health Organization declaring coronavirus a global pandemic and the US suspending all air travel from Europe for 30 days, this volatility in upstream petrochemical markets and the uncertainty it creates for producers, traders and end-users is likely to continue to affect Asian markets for some time, sources said.
In the wake of WHO's announcement, May ICE Brent crude oil futures fell by well over $2/b overnight to around $33-$34/b Thursday afternoon Singapore time.
The pandemic was already having a major impact on gasoline demand, which affects gasoline blendstocks like mixed xylenes, toluene and MTBE, a source said, adding that if the economic situations does not improve "people will stop buying clothes and pet bottles, which will affect the entire polyester chain."
In the Asian petrochemical market, the benchmark paraxylene CFR Taiwan/China marker shot up $36.50/mt on Tuesday to $618.83/mt after falling $100.50/mt on Monday to an 11-year low, but failed to rise further on Wednesday, ending the day unchanged from Tuesday.
PX market participants said that purified terephthalic acid, or PTA production within China is continuing unabated. Chinese PTA producers are seeing healthy production margins for PTA and that is the main source of demand, sources said. PTA is the main downstream product of PX and therefore PX demand into China is not suffering at the moment.
Also, since PTA storage is relatively easy, PTA producers can keep producing without many concerns around where the product will be stored.
Upstream from PX, isomer-grade mixed xylene has climbed since Monday by $32/mt to $520/mt FOB Korea and $543/mt CFR Taiwan on Wednesday, after hitting a more than a 11-year low on Monday.
A supportive factor for some petrochemical markets seems to be the domestic price levels in China, which for some markets did not fall as steeply as international prices.
"The market could rebound by the overall recovery of the industry, since the coronavirus is under great control here," a Chinese trader said this week.
However, the pick up has been slow in benzene.
FOB Korea benzene was assessed up $14.33/mt on the day at $548/mt Tuesday, but slipped $10.33/mt to $537.67/mt on Wednesday.
Market sources in East China reported weak demand further down the chain, resulting in a domino effect across the various intermediates and downstreams of benzene, as buyers considered reducing operating rates, which could affect demand for benzene as a feedstock.
Similar to benzene, Asian styrene saw an uptick Tuesday, rising $13/mt on the day to $755/mt CFR China and $725/mt FOB Korea on firmer discussions heard in the yuan market.
Improvement has been seen across downstreams with acrylonitrile-butadiene-styrene and polystyrene producers increasing operating rates this week. However, market sources also noted the possibility of higher runs at styrene plants when demand comes back, which could weigh on the market.
Meanwhile in intermediates, Asian monoethylene glycol rebounded $41/mt day on day to $490/mt CFR China Tuesday, gaining back most of the $46/mt loss on Monday, only to slump $4/mt day on day to $486/mt CFR China Wednesday.
MEG was heard traded at $473/mt CFR China for prompt delivery Thursday morning, while the domestic cargoes were heard traded at Yuan 3,860/mt ex-tank or an import parity level of $465/mt CFR due to the fall in crude oil overnight amid fears around the coronavirus pandemic.
Meanwhile, domestic methanol prices in China tumbled Thursday from a mid-week bounce, falling by around Yuan 30-50/mt to below Yuan 1,800/mt ($259/mt) -- the cost of producing coal-based methanol.
Market participants said they were not surprised by the volatility in the methanol market given the speed at which the coronavirus had spread and the recent collapse of the agreement between OPEC and Russia on oil production.
Additionally, global consumer demand is slowing and this will exacerbate bearish market fundamentals in the methanol market, trade sources said.
The restart of operations by three major Iranian methanol producers last month and the recent start-up at a new Iranian methanol producer is expected to weigh on Asian methanol prices, sources added.
At least 100,000 mt of Iranian methanol has been fixed to arrive in China next month, while tanks at East China ports are full with product because downstream demand is weak, sources said.
In other petrochemicals, the MTBE market rebounded $10/mt on the day to $412/mt FOB Singapore Tuesday from $402/mt FOB Singapore on Monday, the lowest level since the 2008 global financial crisis. However, the price fell again on Wednesday to $401/mt.
Follow us on twitter @petrotahlil
Source :Platts
END