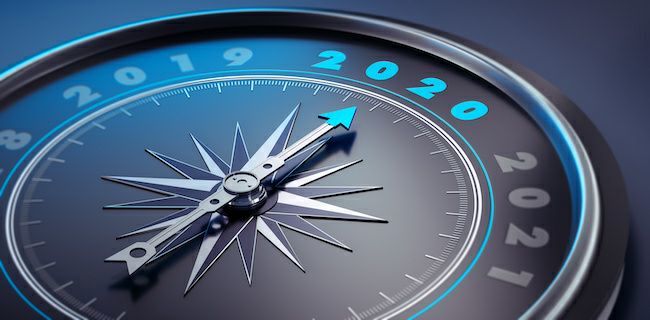 Petrotahlil - Asian petrochemicals demand is expected to be weighed down this week following the OPEC+ meeting last Friday that led to falls across the oil complex and petrochemical markets right at the start of the week, coupled with the impact from the global COVID-19 outbreak that has already caused demand disruption.
Aromatics
The volatility and downtrend in Asian paraxylene is likely to persist on weakness in related markets and demand disruption following the plunge in oil prices, amid a lack of bull factors in the polyester chain. Prices have been hitting fresh four-year lows, and sources have noted that it is tough to tell when will PX recover, considering the softness seen in up and downstream markets along with dampened buying confidence and rising downstream inventories.
Isomer-grade mixed xylene prices are likely to continue tracking crude oil and paraxylene prices this week, while also taking cues from China's domestic price levels and demand situation, as well as any potential arbitrage openings to the US. With prices falling sharply on Monday across crude oil and aromatics, the market could expect a volatile week ahead. "The situation is too volatile," a trader said on Monday, adding: "I cannot find even one bullish factor."
The outlook in the Asian toluene market appeared more pessimistic for participants who witnessed the upstream crude market plunge below $35/b as the week opened. On Monday Asian trade hours, the toluene market kicked off with a steep dive of more than $100/mt. Most attention would be focused on whether the fall on the Asian toluene market could be cushioned before the upstream oil market find any stimulus for recovery. In early 2016, ICE Brent crude futures traded below $40/b range on shale production efficiency, but the Asian toluene market was still trading around $500s/mt range.
Despite the rebound last week, the weakness in Asia styrene is likely to persist amid the volatility of feedstock products and slow demand in downstream. While the market is still waiting for full recovery of downstream demand in China, Asian styrene fell sharply on Monday morning, dragged down by the plunge in crude oil. In addition to weakening price support from upstream, the styrene market is expected to face pressure from high stockpiles in east China, further dampening any demand.
Olefins
Olefins market participants are closely monitoring how the naphtha feedstock market will react to a 30% plunge in western crude oil futures over the weekend. The recent weakness in naphtha improved steam cracking margins in Asia and a possible bearish naphtha sentiment after the crude plunge would likely continue to improve margins this week. From March, several steam crackers reduced their operations as the coronavirus outbreak slashed demand for petrochemicals.
Asian ethylene market was seen having mixed sentiment this week, as a market source said the price may be supported by limited export volume from South Korea after several South Korean producers confirmed they will increase domestic sales to support Lotte Chem ethylene downstream. However, dropping crude oil and naphtha prices may lend downward pressure to ethylene prices. Moreover, deepsea cargoes from Europe and the US were seen heading to Asia arriving in April, and a trader said this may offset the shortened supply from South Korean producers.
The propylene market in Asia remained short as an unexpected cracker shutdown and a propylene dehydrogenation unit shutdown pushed up indicative bids and offers. In Korea, spot supply was reported tighter, and Lotte Chemical was purchasing domestic propylene to feed its downstream polypropylene plant, which pushed up the FOB Korea market. Lotte Chemical has issued a force majeure on propylene after its 550,000 mt/year propylene steam cracker shut down unexpectedly following an explosion Wednesday. Supply in China was also reported tight after two dehydro units in eastern China have shut down lately. China's Oriental Energy shut down its 660,000 mt/year dehydro unit at Zhangjiagang on Wednesday for a month of planned turnaround, while Zhejiang Satellite Petrochemical was also heard to have shut down its dehydro unit lately. Sources said the price for CFR China may hit $850/mt within this week if Chinese downstream polypropylene plants increased their operating rates.
Intermediates
The Chinese methanol market is expected to wallow in further bearishness this week as downstream demand sags on slowing global consumer demand. Trade sources said tanks at east China ports were full in March and were not moving out fast enough for new cargoes arriving in April. The weak market sentiment is likely to be exacerbated after Russia and OPEC failed to agree on production cuts last week, and Brent crude prices plummeted 30% in early Monday morning trade to around $30/b, its lowest since February 2016.
A supply glut in China and weak upstream would continue to pressurize Asian purified terephthalic acid prices this week. Even though downstream polyester and textile sectors in China had gradually improved run rates last week, Chinese PTA stocks remained at multiyear highs of more than 3 million mt, sources said. A major Chinese PTA producer has lowered its offer for one-day trip cargo to $500/mt CFR China Monday, down from $535/mt last Friday amid falling crude oil and paraxylene prices Monday morning. Other northeast Asian PTA producers continue adopting a wait-and-see approach without firm offers yet.
Polymers
Asian LDPE prices were likely to trend down this week in China due to weak demand stemming from decreased downstream operations and low crude oil prices. Although a number of refineries in China had cut runs, partly to offset stock pressure after product demand slumped due to the coronavirus outbreak, it was not likely to stem the fall on lackluster demand and weak sentiment. South Korea's LG Chem Ltd. reduced its polyethylene operations in Daesan by 10% until the end of March amid weak demand, a company source said. Iranian shipments to Asia remained as normal, Iranian traders maintained, despite Turkey shutting its borders with key petrochemical trading partner Iran following the recent coronavirus outbreak in the country.
Follow us on twitter @petrotahlil
END