POLYMERS: US polyethylene prices are expected to remain firm and some market participants have noted higher offer levels heading into the last week of February.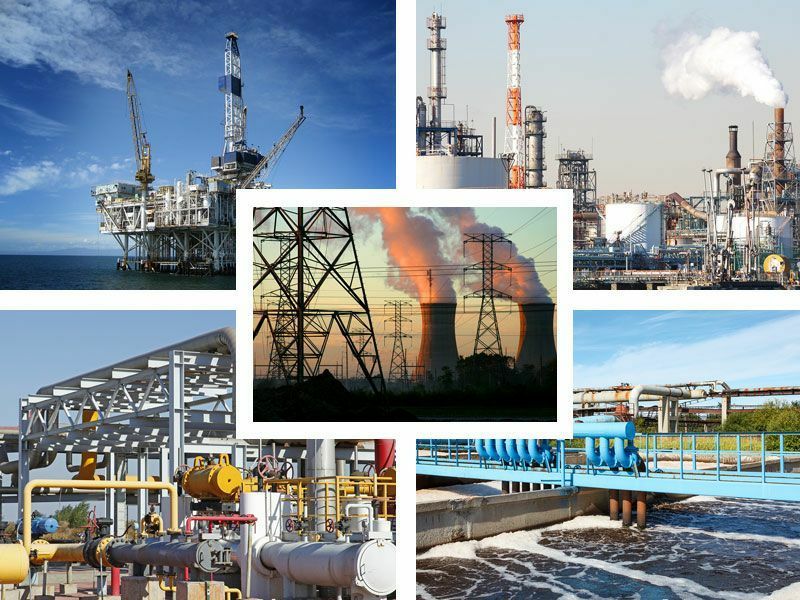 Petrotahlil - There was talk of tightness for certain grades including LDPE, which saw an uptick in pricing driven by supply constraints. Likewise, all three LLDPE grades increased due to talk of tightening supply for spot players. Exporters have grappled with higher pricing despite a push from buyers for lower-priced resins throughout the Americas.
Meanwhile, US polypropylene rose half a cent last week and is expected to trend higher in the short term, market participants said. Sellers pointed to supply tightness amid a heavy maintenance season to explain higher pricing.
OLEFINS: US spot ethylene fell to a seven-month low on Friday, according to S&P Global Platts data. February ethylene fell half a cent to 14.5 cents/lb FD USG. Sources attributed the decline in pricing to length in inventory as well as cracker startups and restarts.
Shintech's 500,000 mt/year Louisiana cracker started up in mid-February, Indorama Venture's 440,000 mt/year cracker in Louisiana restarted in early February, and Formosa Plastics' 1.5 million mt/year cracker in Texas restarted in January.
Market sources also talked of feedstock propane demand increasing for olefins use as ethylene is currently oversupplied.
US spot polymer-grade propylene traded 0.625 cent higher on Friday at 30 cents/lb FD USG, despite the Energy Information Administration showing domestic propylene inventory increasing for the previous week. EIA data released Thursday showed US propylene stockpiles rose to 5.534 million barrels, increasing 83,000 barrels on the week. Refinery utilization rates rose to 89.4% from 88% on the week.
AROMATICS: US aromatics prices are expected to see continued support from supply-side tightness this week, driven by multiple producers undergoing planned works. Demand is expected to remain soft from the chemical and octane segments in the near term. Toluene demand from the chemical segment could soften as STDP margins are dented due to softer paraxylene prices. Paraxylene prices are expected to remain under pressure amid global supply length and this was expected to negatively impact mixed xylene demand. Octane showed signs of life as blend values hit a 3-month high last week, however, blend values fell sharply Friday as regrade narrowed to just 11.50 cents/gal. Aromatics pricing has recently seen support from a surge in reformate and any price movement will likely impact movement in aromatics pricing.
METHANOL: Several planned and unplanned regional outages continue to push prompt methanol prices higher on tight supply, with March pricing expected to remain relatively strong as the methanol front-month contract rolls months on Tuesday. The export arbitrage from Europe to the US continues to remain open as a result of strong domestic prices, which could help limit any additional upward pricing impact from limited regional production.
VINYLS: US export polyvinyl chloride prices were expected to hover in a range of $850-$860/mt FAS Houston this week as producers looked ahead to pricing negotiations for March volumes. Last week fresh March offers in Asia rose $10/mt from February levels, lower than previously expected, amid plant shutdowns and rate cuts in China prompted by the coronavirus outbreak. US export PVC prices climbed $15/mt last week amid lingering tight supply because of turnarounds and some operational issues expected to last through March. Market sources said buyers were resisting offers above $860/mt FAS, as demand lost to coronavirus fallout could siphon upward price momentum. Upstream, ethylene dichloride prices were expected to hold last week's $25/mt increase to $2,560/mt FD USG, though sources were skeptical of further increases given chlor-alkali rates that reached 90% in January.
LATIN AMERICA POLYMERS: Brazilian polyethylene and polypropylene markets are expected to be unchanged due to lack of activity driven by the Carnival holidays. Only a string of international price movements would affect the region's prices during the week, sources said. The domestic market is also expected to see very limited or no activity in the first days of the week. In Brazil, where the Carnival holidays are traditionally celebrated across the country, even domestic shipments are expected to be delayed in the coming days. The Carnival holidays started Friday and ends Wednesday morning. Some companies only resume their operations on Thursday, while business is expected to be back to normal in the first days of March. In the West Coast of South America, spot import polyethylene prices are expected to highly attached to the US movements on the week, while polypropylene is expected to see mixed sentiment, following both Asian and US markets. The coronavirus outbreak is still affecting shipments from Asia. In Mercosur, the spot pricing new list is only expected for March. Local traders and distributors said the Carnival holidays would affect operations and demand, with loading available only after the Carnival holidays. The Mercosur region is also affected because a big portion of its imports come from Brazil. In Argentina, distributors expect to receive a new pricing list only for March. The Carnival holidays are scheduled also for Monday and Tuesday, so a slowing down of industrial activity in general as well as the petrochemical market is expected.
Follow us on twitter @petrotahlil
Source : Platts
END