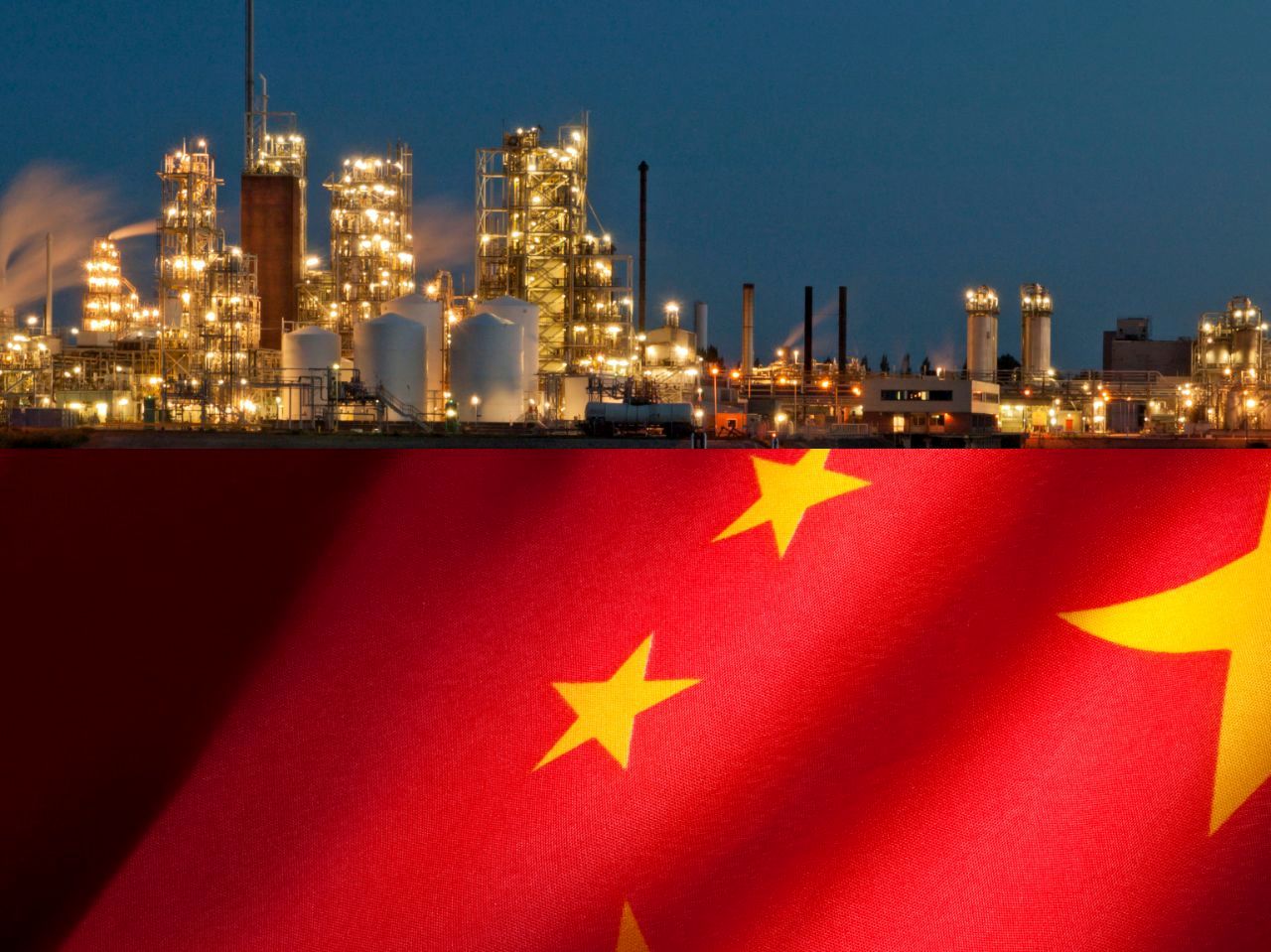 Petrotahlil - China's petrochemical plants are running at reduced rates and may cut production further since most downstream plants have yet to restart after a prolonged outage amid a deadly viral epidemic engulfing the country.
Lack of manpower amid restrictions on domestic transportation prevents factories from resuming operations, while the country's entire supply chain is disrupted amid efforts to contain the spread of the new coronavirus (COVID-19).
The epidemic, which is believed to have emerged in Wuhan - the capital of Hubei province in central China - has so far killed more than 1,300 with total cases in the country at nearly 60,000.
Petrochemical plants are running at reduced rates with the possibility of further output cuts amid curbed access to feedstock, and as product inventories have piled up amid poor domestic demand.
As of mid-week, a number of the downstream producers were awaiting approval from local governments to resume operations.
Factories were being required to assure local governments that they will provide adequate protection for employees returning to work, via providing face masks and disinfectants, to obtain restart permits.
At a press conference held on 11 February called by China's State Council for the prevention and control of the coronavirus outbreak, National Development and Reform Commission (NDRC) director Ou Xiaoli ordered that this stringent rule be lifted, according to state media Xinhua.
Instead, local governments must ensure that resumption of factory operations are done in batches in an orderly fashion.
This may somehow help speed up the restart of downstream plants from next week onward.
The Chinese authorities had ordered factories across the country not to resume operations until 10 February, at the earliest, amid the transportation and logistics curbs implemented to contain the epidemic.
It was a 10-day extension of the week-long Lunar New Year holiday, which should have ended 30 January.
A number of major cities are in virtual lockdowns, particularly in Hubei province, amid the deadly epidemic.
Business operations in Hubei will not resume until 14 February.
FEB OUTPUT CONTRACTS; POOR DEMAND TO PERSIST
Petrochemical production in China is expected to witness a sharp decline in February amid the coronavirus outbreak, with some recovery possible in late March.
In the methyl methacrylate (MMA) sector, the plants posted on 7 February an average operating rate of about 40%, down from 77.3% on 23 January.
In the polyester sector, operating rates declined to about 60% as plants in Jiangsu and Zhejiang provinces were ordered to stop operations.
Sales-to-output ratio was low at 0-20%, while inventories of polyester chips, polyester staple fibers, polyester filaments, and polyester bottle flakes continued to accumulate.
Propylene dehydrogenation (PDH) plants in China are running at an estimated average rate of around 78% this week, down from 86% on 22 January, according to ICIS data.
At polypropylene (PP) downstream plants, operating rates were at an average of 30-60%, according to market sources.
In the polyvinyl chloride (PVC) sector, producers have had to cut output to manage their inventory amid delayed restarts of downstream plants.
Production loss in February is estimated at about 140,000-200,000 tonnes, ICIS analyst Lina Xu said.
In the benzene and styrene sector, about 65% of downstream acrylonitrile butadiene styrene (ABS) plants and 40% of polystyrene (PS) plants have cut operating rates or delayed restarts, according to ICIS analysts Jenny Yi and Jimmy Zhang.
Consequently, demand for feedstock styrene could be cut by 116,800 tonnes in February, with overall demand in the first quarter taking a 6.5-7.0% hit, they said.
Assuming the epidemic is controlled by March-April, ICIS estimates that China's demand for polyethylene (PE) and polypropylene will decline by 1.5m tonnes and 1.2m tonnes, respectively, down by about 4% from 2019 levels.
Meanwhile, selling pressure for Chinese refineries is expected to intensify due a severe contraction in demand.
The Chinese economy is expected to reel from the adverse effects of the coronavirus outbreak in the first quarter, with growth projected to ease to 4% or even lower.
Full-year GDP growth in the world's second-biggest economy is projected to slow down further from 2019's 6.1% - the lowest recorded since 1991 - posing a strong downside risk to the global economy.
Follow us on twitter @petrotahlil
Source : ICIS
END