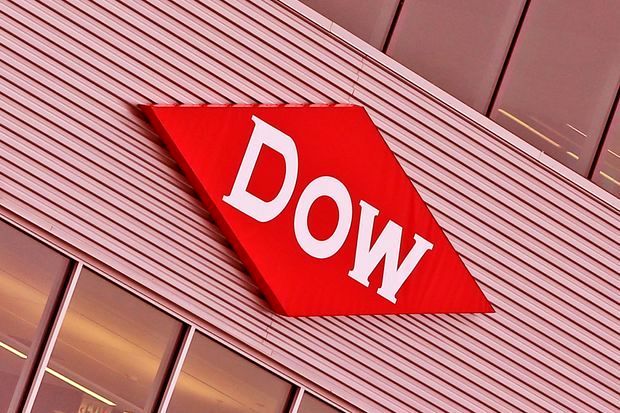 Petrotahlil - The global polyethylene (PE) market should hit an inflection point in 2020, following a period of negative or breakeven cash margins in Asia and Europe, the CEO of US-based Dow said on Wednesday.
"So far in 2020, we have seen similar conditions to those at the end of 2019. But the dynamic is now beginning to shift. As macro conditions weakened into the end of 2019, third-party industry reports indicated that high-cost producers in many chains were struggling with breakeven or negative cash margins," said Dow CEO Jim Fitterling on the company's Q4 earnings conference call.
In PE, he pointed out that naphtha-based producers in Asia and Europe saw negative or breakeven margins at the end of 2019. And for methylene diphenyl diisocyanate (MDI), spreads over benzene worldwide are bouncing around breakeven levels, he noted.
For PE and MDI, Fitterling cited third-party industry reports which suggested that producers with fourth quartile cost positions are considering or implementing rate cuts or extending planned turnarounds, as well as public announcements by companies delaying capacity additions.
"And with inventory levels normalising in some of our chains, we see a good environment for an inflection to gain traction. In our view, it is still too early to claim sustainable improvement, and in fact, it could take some time for the dynamics to play out," said Fitterling.
"That said, we see early signs that support gradual improvement in the near term from the lows that we reached at the end of 2019," he added.
And the traditional March-June period of global ethylene turnarounds should see as much as 15% of capacity offline versus the usual 8%, the CEO said, citing third-party industry reports. This will offer opportunity for pricing and margin expansion as the first quarter progresses, he said.
The US-China phase 1 trade deal should be positive for business sentiment but it could take time for this to translate into improved fundamentals, Fitterling noted, while also pointing out that most of the tariffs remain in place.
In Q4 2019, Dow's Packaging & Specialty Plastics (P&SP) segment posted a 23% year on year decline in operating earnings before interest and tax (EBIT) to $648m on 18% lower sales of $4.84bn.
Within P&SP, the packaging and specialty plastics sub-segment saw volumes gain 4%, led by double-digit volume growth in Asia Pacific. However, the hydrocarbons & energy sub-segment saw volume declines on planned turnaround activity. Overall for P&SP, volumes were down 3% with local price down 14%.
Dow saw strong demand in flexible food and specialty packaging, industrial and consumer packaging and health and hygiene applications.
For Q1 2020, Dow expects price increases in PE to take hold.
"We enter the year expecting overall stabilisation with some regional recovery. With negative integrated PE margins in Asia and European margins low as well, we expect price increases to gain traction from the low point at the end of 2019," said Dow chief financial officer Howard Ungerleider.
"If they don't, we expect high cost producers to come under pressure. And in fact we've already seen some competitors trim back rates in the fourth quarter for that very reason," he added.
CHINA PLASTICS BAN, CORONAVIRUS
China's recently announced plans banning and restricting the use of single-use plastics should not have much of an impact on Dow, said its CEO.
"We don't produce materials that go into most of those products that were banned - straws, lightweight ag films and some of the T-shirt bags are not markets for us," said Fitterling.
"Most of what we're selling into China goes into more durable packaging, flexible food packaging, and that demand continues to be strong. Health and hygiene markets obviously continue to be strong and nonwovens is a big market for us as well," he added.
And the coronavirus outbreak in China should dissipate in time, as did SARS (2002-2003), the CEO noted.
"I had the experience to live [in China] during the SARS epidemic and it feels like to me what we went through during the SARS time period," said Fitterling.
The big impact in China should be on tourism and the service industry, while there is demand pull in chemicals for household cleaners and disinfectants, as well as nonwovens for masks and wipes, he noted.
"Once we figure out how to treat this, things will start to return to normal. And I think for SARS it took us a few weeks for WHO (World Health Organization) and CDC (Centers for Disease Control) to figure out how to treat it, and then everybody started to get back into normal life," said Fitterling.
"Customers have not gone back from Chinese New Year yet. [Our businesses] are still seeing customers taking an extended Chinese New Year but I would imagine in another week they're going to have to go back because demand for some of their products is starting to pick up too," he added.
Follow us on twitter @petrotahlil
Source : ICIS
END