The series of airport shutdowns recently in several major cities in China, in conjunction with multiple travel warnings across Asia Pacific in wake of coronavirus outbreak, could drastically curb the region's air traffic flows and put a significant pressure on South Korea's jet fuel exports in the first quarter.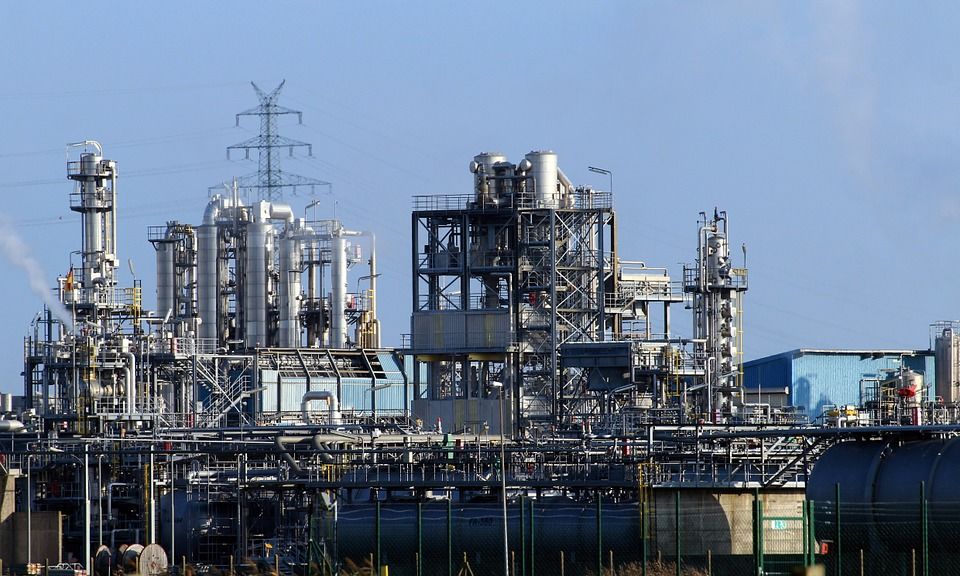 Petrotahlil - South Korea exported around 26.25 million barrels of aviation fuel in Q1 2019, according to data from state-run Korea National Oil Corp.
However, Asia's major oil products supplier could see its jet fuel exports fall by anywhere between 15% and 35% on the year to around 17-22 million barrels in Q1 2020, according to traders and fuel marketing sources at major South Korean refiners -- SK Innovation, S-Oil, GS Caltex and Hyundai Oilbank -- surveyed by S&P Global Platts this week.
The sources surveyed noted that South Korea's fuel exports almost halved during the previous Sudden Acute Respiratory Syndrome, or SARS, in 2003, when flight traffic and passenger ticket sales plunged across East Asia, leading to dismal jet fuel sales for the refiners.
South Korea saw its jet fuel exports fall to 27.66 million barrels in 2003, down 34.2% from 2002, KNOC data showed.
"We will closely monitor possible cutbacks in flight plans and routes from major national carriers like Korean Airlines and Asiana Airlines as there would be a sharp drop in overseas travel demand," said two fuel marketing sources at SK Innovation and GS Caltex.
However, when asked about the possible reduction in jet fuel yield in their refinery oil product slate or linear programming model, the sources declined to comment.
If the coronavirus is as bad as the SARS outbreak, global oil demand could fall by 700,000-800,000 b/d, reflecting more than half of the expected demand growth for 2020, according to Platts Analytics.
Jet fuel crack tumbles
Major customers of South Korean jet fuel including China, Hong Kong, Australia and the US have all issued a series of air travel warnings in recent weeks, painting a bleak picture for Q1 sales, the refinery sources surveyed said.
The four outlets accounted for close to 70% of South Korea's total jet fuel exports in 2019, according to KNOC data.
Reflecting the tepid commercial passenger flight demand and aviation fuel consumption outlook in Asia, jet fuel crack spreads plunged to multi-year lows.
The FOB Singapore jet fuel/kerosene crack against front-month cash Dubai crude plunged to its lowest in near 32 months at $9.96/b January 23, before recouping some of its losses Friday, rising to $10.83/b. Platts data showed that the physical crack was last lower on June 8, 2017, at $9.88/b.
In the derivative market, the front-month February Singapore jet fuel swap against Dubai swap -- which measures the relative value of the product to crude oil -- fell to $10.72/b January 22. The last time the paper crack spread was assessed lower was on 27 June, 2017, at $10.35/b, Platts data showed.
Beijing has expanded quarantine efforts to encompass around 46 million people, according to media reports, while the US Centers for Disease Control issued a statement recommending travelers avoid all nonessential travel to Hubei Province, including Wuhan.
Wuhan City Council has suspended all public transportation services, including city buses, subway, ferry and coach. It also shut the city's airport and railway stations, effective January 23.
Meanwhile, the Civil Aviation Administration of China Monday announced full refund for air tickets booked by January 28 for all destinations. China Association of Travel Services also announced that it will suspend services for group tourism and "air-ticket plus hotel booking" packages.
Demand for jet fuel may take a significant hit from the latest epidemic as Chinese authorities put greater emphasis on controlling flights in and out of Wuhan city, Platts reported last week.
Ministry of Transportation said China's air passenger turnover on Monday slumped 39.2% year on year to 1.07 million people.
The Australian government has also issued a series of warnings to its people consider traveling to China or Asia over the past week.
"We have raised the travel advice for all Australians to do not travel to all of Hubei Province," according to the latest government notice in its SmartTraveller website.
The coronavirus death toll in China has grown to more than 100, according to media reports Tuesday morning. The national Lunar New Year holidays in China has also been extended by three days to Sunday in an effort to contain the spread.
Follow us on twitter @petrotahlil
Source :Platts
END