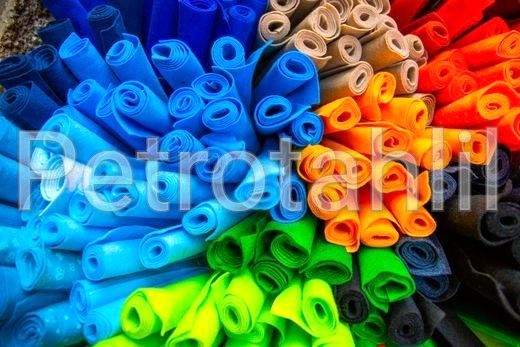 Petrotahlil :The bearish trend has continued to pervade Turkey's import polyolefin markets now that players are readying to enter the final month of 2019. Players hope to gauge the market better next week during Plast Eurasia Istanbul.
Prices failed to show a solid recovery throughout H2 2019
Prices have followed mostly a weak trend since June this year in the wake of economic challenges, cautious demand and comfortable supply. As the end of the year nears, the bearish trend has gained momentum due to sellers' eagerness to clear their stocks under pressure from buyers' gradually falling counter bids amid low season for several applications.
Competitive Russian and Iranian prices weighed on Saudi Arabian sellers in the PP market, while US offers exerted an intensifying pressure on PE particularly for LLDPE film and all HDPE grades.
Middle Eastern PE producer issued up to $60 drops for Dec
Most players expect to hear fresh December prices next week as buyers and sellers are readying to meet at Plast Eurasia that will be held on December 4-7 in Istanbul. Buyers widely expect to hear more competitive offers during the event which caused them to postpone their price talks until next week.
This week, a Middle Eastern PE maker unveiled its offers for December shipments with decreases of $60/ton for LLDPE c4 film and HDPE film. The supplier's LDPE offers indicated smaller drops of $20/ton amid a lack of supply pressure for this product on a global scale, meanwhile.
Considering the fact that the gap with US offers remains wide, more regional producers are likely to reveal monthly drops next week. "American PE trades at around $70-80/ton discount to Middle Eastern cargos. We will bid for additional discounts," a packager in Turkey mentioned.
PP is stuck between poor netbacks, subdued demand
Import PP prices have added to their losses over the week, while the narrow premium over raffia kept PP fibre sellers to limit their discounts. Some converters voiced their December buy ideas as low as $900/ton for raffia and $950/ton for fibre, at the same time.
During November, Russian cargos offered competitive edges for PP raffia with prices below $950/ton CFR Turkey, while Iranian fibre below $1000/ton CPT threshold weighed on Saudi suppliers. A source from a Saudi Arabian producer noted, "We are unwilling to sell at lower prices for PP fibre for now. Yet, lackluster demand keeps the overall sentiment weak for PP."
According to ChemOrbis Price Index, Turkey's import homo-PP market is trading almost at par with prices in China. Although this fact supports sellers' reluctance to give substantial discounts, comfortable supplies and muted activity may continue to shape their pricing policy for another month.
Globally soft trend keeps short-term sentiment weak in Turkey
The lower expected outcomes of European monomer contracts influence downstream PP and PE projections in Europe. In Asia, plentiful supplies exert a pressure on polyolefin markets along with the expected start-ups in the first quarter of 2020. These factors add to the weak expectations among Turkish buyers, while some traders opined, "The bearish run may lose pace based on the possibility that sellers may ease their stock pressure in the coming weeks or prefer to sell their cargos to other outlets that provide better netbacks than Turkey does nowadays."
Follow us on twitter @petrotahlil
END