North Dakota producers continue to boost not only daily volumes of natural gas and oil, but also natural gas liquids, prompting state leaders to pursue a program to attract the petrochemical industry to invest in the Bakken.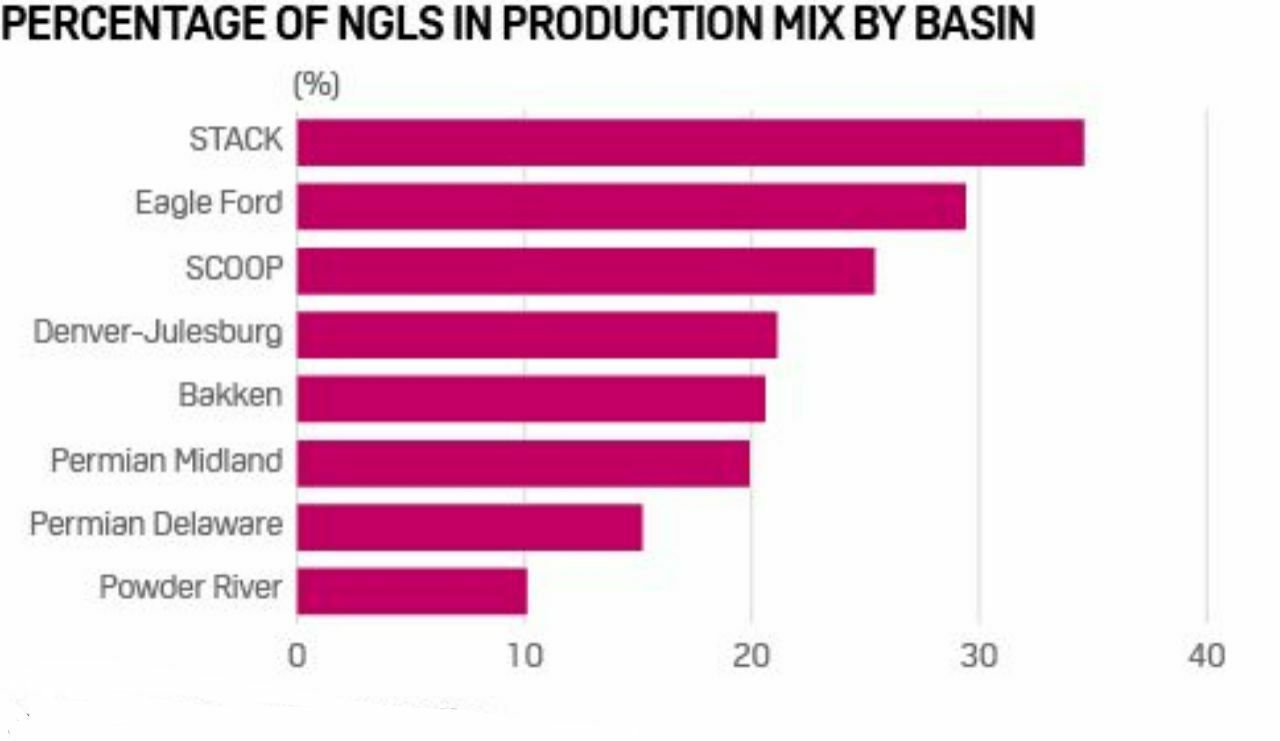 Petrotahlil :"If you look at the other shale plays, the Bakken is at the top of the pack," said Justin Kringstad, director of the North Dakota Pipeline Authority.
Kringstad added that the Bakken produces greater volumes of NGLs, such as ethane, propane and butane, than several other major US basins. However, unlike plays located near the US Gulf Coast or the Northeast, there is virtually no petrochemical industry, such as plastic or fertilizer plants, to take advantage of the supply locally.
Kringstad said the state currently produces about 300,000 b/d of ethane. He expects the volume to grow as oil production is slated to expand in the coming years. Currently, some of North Dakota's ethane production is transported by Vantage Pipeline to markets in Canada after it is separated from methane at gas-processing plants. Some remains in the natural gas stream and is used in power generation and residential and commercial demand.
However, some of it is simply burned away as producers, unable to capture all the associated gas production under rising oil volumes, simply flare the gas at the wellhead.
July data from the North Dakota Industrial Commission shows that the North Dakota Bakken flared 671 MMcf/d in July. This is a slight drop from June's 690 MMcf/d of flared volumes, but it still amounts to 23% of total gas produced, which is well over the 12% state mandated threshold.
These flared volumes may begin to show material reductions in the coming months, as long-awaited processing capacity in the region is starting to come online. The 200 MMcf/d Little Missouri IV was officially online in early July but didn't start posting deliveries to Northern Border until August 6, according to S&P Global Platts Analytics. The plant has averaged 81 MMcf/d of residual gas deliveries to Northern Border since August 6, and 118 MMcf/d over the past two weeks.
By the end of 2021, 995 MMcf/d of new gas processing capacity is planned to come online, which would boost oil, natural gas and NGL production.
North Dakota Lieutenant Governor Brent Sanford told the NDIC last week state officials are engaged in talks with several petrochemical companies in an effort to attract them to build facilities in North Dakota. Earlier this year, the North Dakota Department of Commerce invested $200,000 in a new private company, Bakken Midstream, working to develop petrochemical infrastructure in the state.
Follow us on twitter @petrotahlil
END