Activity in the Asian petrochemicals market is expected to pick up when Chinese market participants return this week, as trading was generally muted last week due to China's week-long National Day holiday.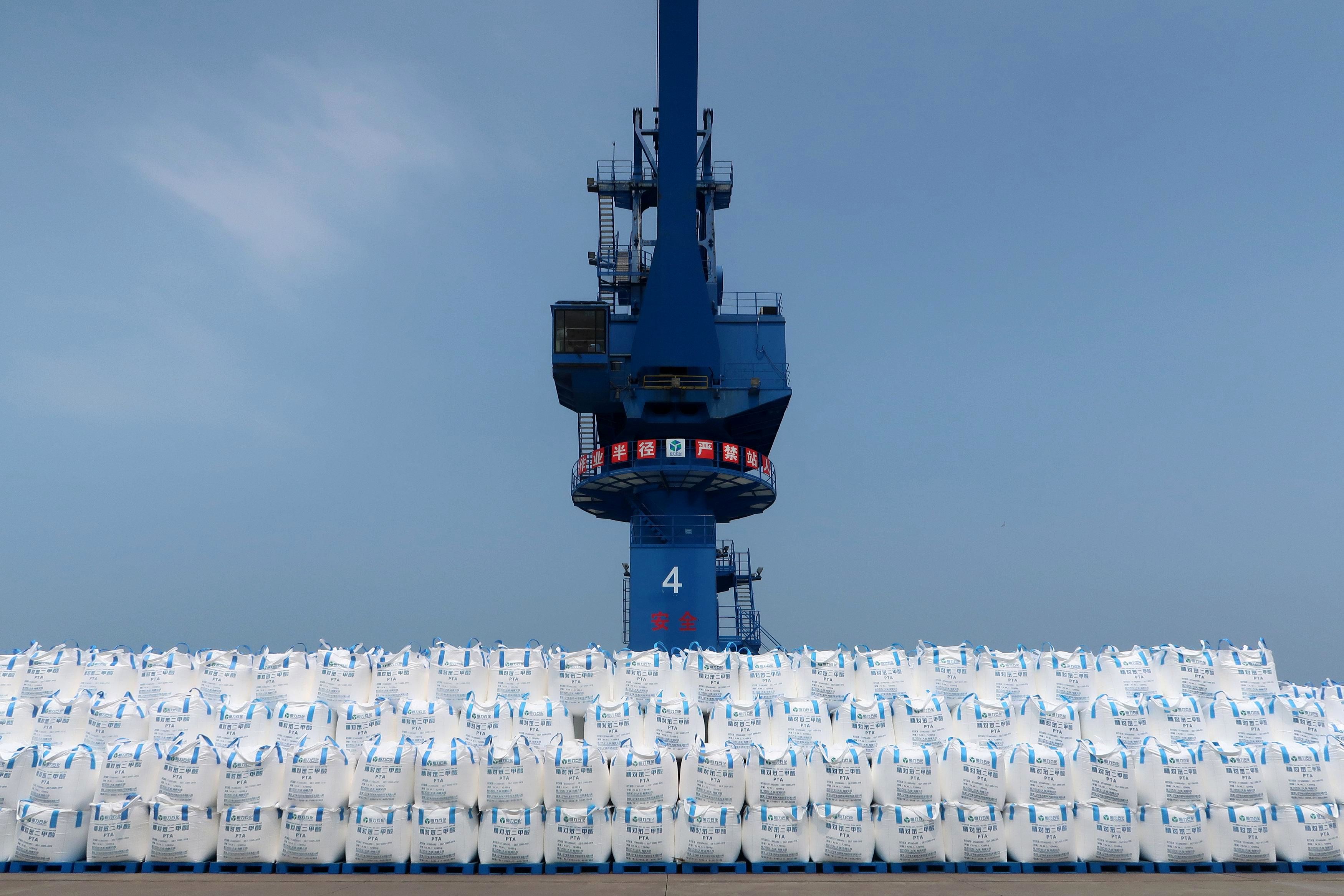 Petrotahlil :
AROMATICS
Asian paraxylene was assessed up $8.83/mt day on day at $769.67/mt FOB Korea and $789.33/mt CFR Taiwan/China Friday, but on a week-on-week basis the markers were down $9.34/mt. Trading was quiet last week, with Chinese trade participants absent since last Tuesday due to the National Day holiday.
While some sources expect buying activity for November cargoes to pick up soon as the market is not yet covered, in anticipation that Sinopec Hainan's plant would restart in October, others remain uncertain as the recent lower offers have yet to attract buying interest. Prices for feedstock isomer-grade mixed xylene fell $11.50-$12.50/mt week on week to $684/mt FOB Korea and $706/mt CFR Taiwan Friday.
The FOB Korea benzene benchmark dropped $41/mt on the week to be assessed $671.33/mt Friday. The weakness in fixed pricing comes in part from lower upstream crude oil prices, as well as demand uncertainty around new supply in December.
A total 1.54 million mt of supply would be added to the Asian market, with China's Zhejiang Petrochemical, Hengyi Refinery, and Malaysia's Petronas RAPID expected to produce on-specification benzene by December-January. While operating rates are not likely to be at full, the supply addition would displace volumes from exporting countries at a time when demand from the US may be thin.
As demand from the US starts slowing, market sources noted that the last of the spot FOB Korea cargoes seeking an outlet in the US may soon appear. In the CFR China market, some buying interest was heard from end-users for November-arrival CFR China cargoes. While the bid-offer gap was heard to be narrow at one point amid falling FOB Korea prices, buying indications subsequently retreated on expectations that prices would fall further.
OLEFINS
Market participants are closely monitoring buyers' sentiment in China, with Chinese buyers expected to return after the week-long holiday season. Market participants expect Asian ethylene and butadiene markets would likely remain bearish amid ample supplies.
In ethylene, some supplies from Southeast Asia are seen to be available, while deep-sea butadiene cargoes would continue to land in Asia.
The Asian propylene market is expected to pick up some momentum when the Chinese buyers are expected to restock following their week-long holidays. The price gap between the CFR China and Taiwan market is expected to narrow further this week after Taiwan's CPC said that it will increase term volumes to customers to 70% in October from its Talin refinery, up from 65% planned earlier due to scheduled maintenance taking place until early November. The increase in term supply by CPC will help alleviate the supply crunch in Taiwan.
INTERMEDIATES
Fundamentals in the Asian methanol markets are expected to be stable to firm this week, underpinned by thin liquidity of CFR China cargoes, trade sources said Monday.
The Southeast Asian marker rose $2.50/mt to $263/mt Friday on the back of firmer demand from end-users at non-main ports. South Korea's methanol market is also seen to be balanced this week, with the excess supply that has weighed on prices for the past two months having dissipated amid emerging demand from the formaldehyde sector.
Trade participants generally took a dim view on Asian purified terephthalic acid ahead of impending new startups for both PTA and upstream paraxylene in China.
China's Xinfengming Group plans to start early-October its new PTA unit at Zhejiang this week, and targets to achieve on-specification PTA material from half of its 2.2 million mt/year capacity by October, and the remaining half in November, S&P Global Platts reported earlier.
Asian monoethylene glycol inventories in Asia are expected to continue falling in October, although at a lower rate than in September, and MEG prices are expected to be supported and rangebound in the near term as a result, market sources said.
Meanwhile, sales of downstream polyester and textile products will be closely monitored this week when participants return to the market, providing cues on demand along the polyester chain for the rest of the year, including for PX, PTA and related MEG. The overall rate of China's polyester production is currently healthy at around 90%, a source said.
POLYMERS
Asian high density polyethylene was assessed mostly stable amid last week's holiday season in China.
In plant news, Indonesia's Chandra Asri is on track to restart its sole naphtha-fed steam cracker and associated polymer units in Cilegon, Banten province in the third-quarter of this year for one month of debottlenecking, a company source said.
After the revamp, the ethylene production capacity will rise to 900,000 mt/year from 860,000 mt/year, while its propylene output will increase to 490,000 mt/year from 470,000 mt/year, the source noted. The polyethylene capacities will also be expanded to include a new 400,000 mt/year polyethylene plant, in addition to an existing 336,000 mt/year PE plant at the same location.
Buying interest for Asian polypropylene was thin last week as most market participants in China and India were away due to regional holidays. The outlook is still bullish as ongoing US-China trade tensions affect downstream goods which led buyers to be cautious.
Follow us on twitter @petrotahlil
END