Several petrochemical companies based in Saudi Arabia reported improvements in feedstock supplies after the kingdom's Ministry of Energy announced supplies will reach normal levels by the end of this month, the companies announced in separate statements released on the Tadawul this week.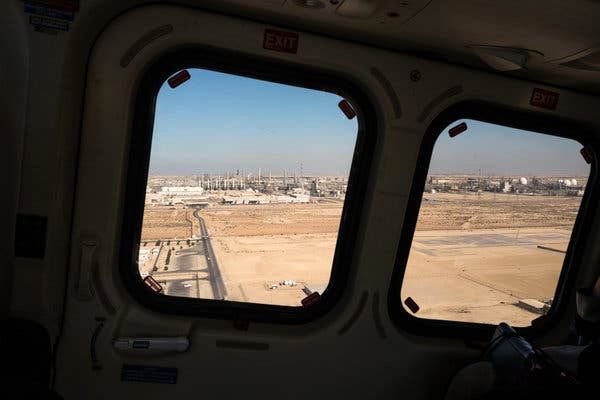 Petrotahlil :The companies said feedstock supply disruption has been reduced to 10%-37% from 16%-50% previously.
Feedstock ethane supply to these firms was cut after Saudi Aramco's oil facilities were attacked late last week. The attacked oil field also produces and supplies gas for petrochemical production, and the country's petrochemical industry was particularly hit by the gas supply cut.
Downstream production was also affected by the feedstock supply reduction, but the extent of the impact is still unknown.
Meanwhile, Petro Rabigh said in a statement that the company sees a feedstock supply cut of 20% from 8% previously.
Saudi Arabia is a key global player in ethylene and ethylene derivatives as most petrochemical firms in the country use ethane as a key feedstock, which has a high production yield of ethylene.
Saudi Arabia has a total production capacity of 17.5 million mt/year of ethylene, or around 9% of the total global capacity, according to industry sources.
The kingdom has a combined polyethylene production capacity of around 9 million mt/year, or around 8% of the global capacity.
Furthermore, it has monoethylene glycol capacity of 6.7 million mt/year, almost 18% of the global capacity. Chinese trade participants are closely monitoring the MEG production in Saudi Arabia, as around 45% of China's total MEG imports comes from the kingdom.
The current verbal agreement between a major Saudi Arabian MEG supplier and most Asian customers is to supply at the lower end of the range of the term contract volume for October, according to sources.
Saudi Arabia is also a key methanol exporter to Asia, with 6.55 million mt/year methanol capacity. According to China Customs, Saudi Arabia exported around 795,493 mt of methanol to China in 2018, or around 11% of China's total methanol imports.
Attacks on Saudi Aramco's Abqaiq processing facility and the Khurais field on Saturday have led to production cuts of around 5.7 million b/d, or half of the company's production capacity, according to the kingdom's energy minister Prince Abdulaziz bin Salman.
The minister said Tuesday that he hopes to restore most of the crude production affected by the attacks within two weeks.
PETROCHEMICAL FACILITIES AFFECTED BY FEEDSTOCK SUPPLY CUT
Sadara Basic Services Company (Sadara)
Current feedstock supply cut: 10% from 16%
Key production:
Ethylene: 1.5 million mt/year
Polyethylene: 1.1 million mt/year
Sipchem
Current feedstock supply cut: 20% from 40%
Key production:
Ethylene: 1.3 million mt/year
VAM: 330,000 mt/year
AA: 400,000 mt/year
LDPE: 400,000 mt/year
Advanced Petrochemical Company
Current feedstock supply cut: 20% from 40%
Key production:
Propylene: 500,000 mt/year
PP: 450,000 mt/year
Saudi Kayan
Current feedstock supply cut: 37% from 50%
Key production:
Ethylene: 1.5 million mt/year
Propylene: 430,000 mt/year
PP: 350,000 mt/year
PE: 600,000 mt/year
National Industrialization Co (Tasnee)
Current feedstock supply cut: 25% from 41%
Key production:
Ethylene: 1 million mt/year
Propylene: 740,000 mt/year
PP: 450,000 mt/year
PE: 800,000 mt/year
(NOTE: Combined capacity of Saudi Polyolefins Company and Saudi Ethylene and Polyethylene Company)
Yanbu National Petrochemical Company (Yansab)
Current feedstock supply cut: 17% from 30%
Key production:
Ethylene: 1.3 million mt/year
Propylene: 400,000 mt/year
PE: 900,000 mt/year
MEG: 700,000 mt/year
PP: 400,000 mt/year
Benzene, MX toluene: 250,000 mt/year
Butene-1 and butene-2: 100,000 mt/year
Saudi Basic Industries Corp (Sabic)
Current feedstock supply cut: 30% from 49%
Key production:
Ethylene: around 9 million mt/year
MEG: around 6.1 million mt/year (including JV)
Petro Rabigh
Current feedstock supply cut: 20% from 8%
Key production:
Ethylene: 1.6 million mt/year
MEG: 600,000 mt/year
PE: 1.06 million mt/year
PP: 700,000 mt/year
Follow us on twitter @petrotahlil
END