Australia's LNG Limited reached an agreement for its proposed Magnolia LNG export terminal in Louisiana to supply 2 million mt/year of LNG to support a gas-to-power project in Vietnam, the company said Sunday.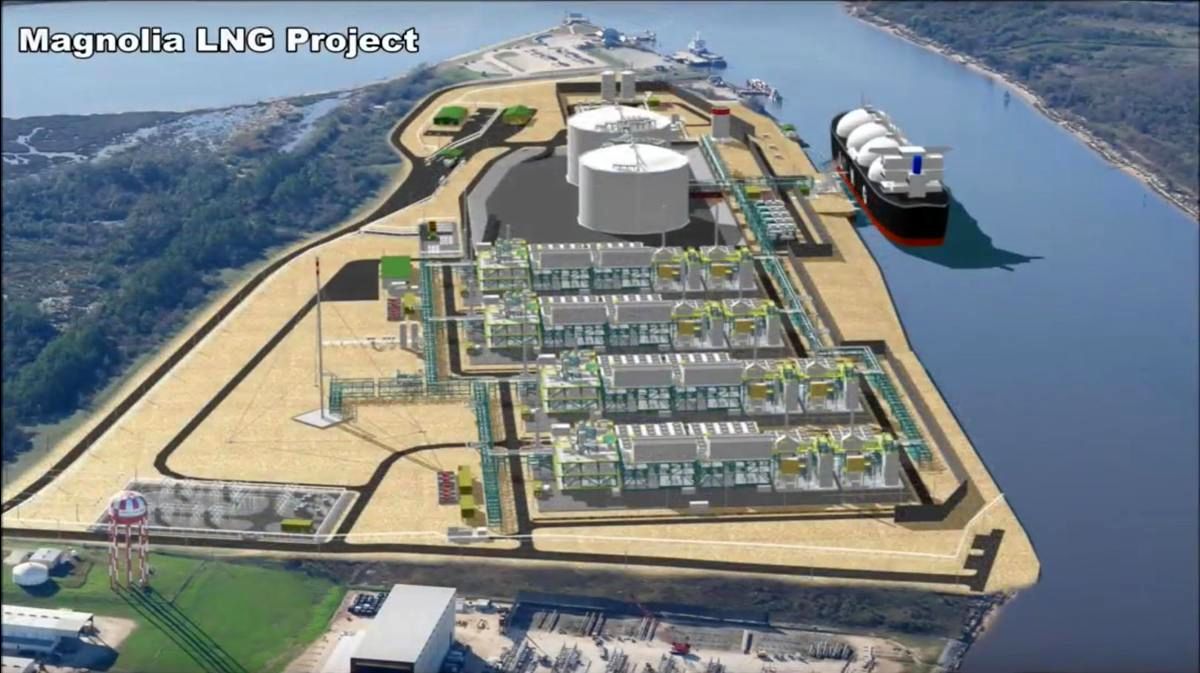 Petrotahlil :The 20-year sale and purchase agreement, announced as the annual Gastech conference was preparing to get underway in Houston, gives a much-needed boost to Magnolia, which has struggled to reach a final investment decision despite having US regulatory approval and having offered capacity at a bargain compared with its peers.
A previous offtake deal with another counterparty lapsed, leaving the Vietnamese agreement the only one currently in place.
The development comes as US liquefaction projects that are part of the second wave of terminals proposed to start up in the early to mid 2020s face increasing competition for long-term offtake contracts to support construction of the multibillion dollar facilities. Those efforts have been complicated by the ongoing US-China trade tension, which within a decade is expected to become the world's biggest importer of LNG.
Magnolia in particular has acknowledged the impact that the tariffs Beijing has imposed on imports of US LNG have had on its commercial efforts.
The tariffs have forced offtakers of US LNG to find other homes for their spot cargoes, and for developers of new projects to look for other buyers of long-term capacity.
Vietnam is among the countries that has shown an eagerness to import more gas, including LNG, to support its power needs.
Under the deal with LNG Limited, Magnolia will supply LNG to Delta Offshore Energy, which will in turn use the LNG to fuel a 3,200-MW combined-cycle power plant that has been proposed in Vietnam. The plant will deliver power generation to Bac Lieu Province under a power purchase agreement. The planned infrastructure in Vietnam, which is expected to start up in 2023 pending government approvals, is also to include an LNG import terminal.
The SPA with Magnolia will last 20 years and can be extended, the companies said in a joint statement. The LNG will be sold on a free-on-board basis and will be linked to the US Henry Hub. Terms were not disclosed, though the companies said the SPA and PPA were in term sheet form and still needed to be executed.
LNG Limited has been among the more aggressive in terms of pricing in trying to secure commercial deals for Magnolia.
BARGAIN OFFERING
In April, CEO Greg Vesey told S&P Global Platts that the company was willing to take as little as $2.35/MMBtu and 113% of Henry Hub to secure offtake agreements for its up to 8.8 million mt/year Magnolia project.
The pitch and the public disclosure reflected the extra urgency LNG Limited has felt to secure foundation customers to advance the project to a final investment decision, potentially by the end of this year. The operator already has a permit certificate from US regulators and a fully wrapped engineering, procurement and construction contract.
LNG Limited had previously planned to reach FID last year, but in October 2018 delayed that until this year amid China's imposition of a 10% tariff on imports of US LNG. Those tariffs currently stand at 25%.
Besides Magnolia LNG, the company also has proposed an export terminal in eastern Canada called Bear Head LNG. The company had previously said it continues to market capacity there, primarily to major Western Canadian Sedimentary Basin gas producers. The developer is in the process or changing its Australian domicile to the US.
Follow us on twitter @petrotahlil
END