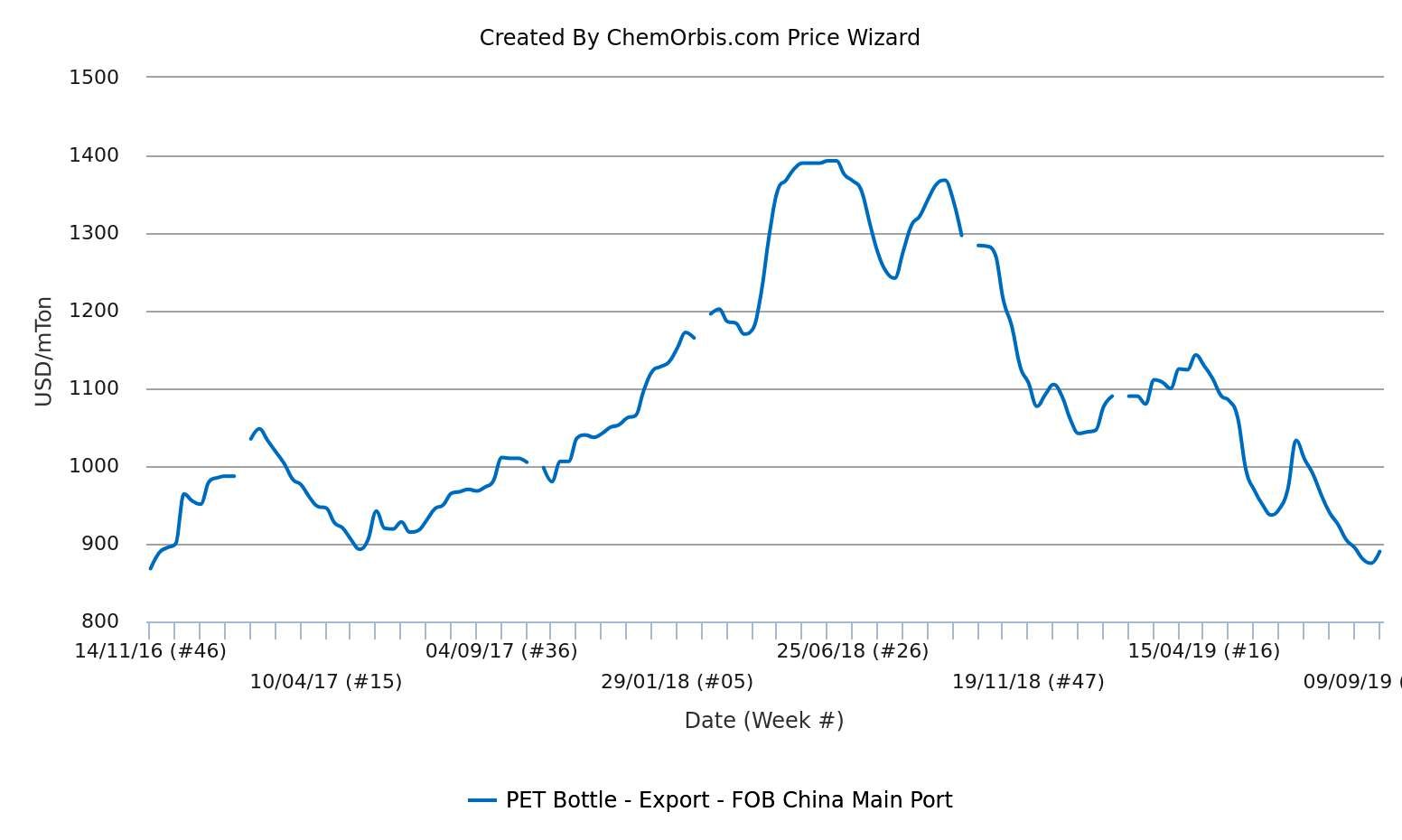 Petrotahlil :Some Chinese PET sellers have renewed confidence on their export offers recently with support from higher spot MEG prices and crude oil futures although the demand-side remains unpromising. This followed a downtrend that permeated the country's PET market for nine consecutive weeks.
Export PET offers cautiously rebound from three-year low
ChemOrbis data shows that the weekly average of export PET offers from China has displayed a cautious recovery this week after hitting their lowest levels not seen since mid-November 2016.
Hike attempts emerge despite unsupportive demand
A few Chinese producers have applied slight hike attempts within the range of $10-20/ton from last week, mainly citing the support from the cost side.
Meanwhile, there were other Chinese suppliers who have elected to apply a flat pricing given the lack of support from demand.
Spot MEG prices follow futures higher
Spot MEG prices in Asia have followed the rise in the futures market. January MEG futures on the Dalian Commodity Exchange increased 3.6% on the week as of September 10.
In addition to the futures, spot MEG prices have also found support from low inventories.
Crude oil futures also give an upper hand to sellers
Crude oil futures have started September on firm footing, supporting the sentiment. According to ChemOrbis Price Wizard, October WTI (NYMEX) crude oil futures have reached a nine-week high recently.
Cautious mood lingers among buyers
Although sellers have used the rise in crude oil futures and spot MEG prices as an advantage to ask for hikes, the cautious mood among the buyers has lingered considering the long-term uncertainty over trade tensions with the US and the weaker global economy outlook.
END