Brazilian petrochemical producer Braskem this week proposed paying a lower dividend to shareholders amid financial uncertainties stemming from fallout from geological damage that a government report linked to the company's salt mining operations and a worsening global petrochemical industry outlook.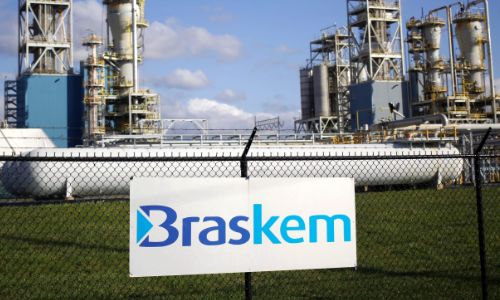 Petrotahlil :The company's management has recommended paying Real$667.4 million ($163 million) for 2018 rather than Real$2.67 billion ($652 million) so the company can retain Real$2 billion (489 million) of last year's earnings. Shareholders must approve the dividend reduction.
"The recommendation is due to the deterioration of the global petrochemical scenario and its uncertainties related to the geological phenomenon that occurred in some neighborhoods of Maceio," Braskem spokesman Fernando Rubino said in an email.
Braskem is challenging conclusions of a Brazil Geological Survey report unveiled in May that linked the company's salt mining activities to geological damages -- including fissures, housing foundation issues and a minor earthquake -- in Maceio, the capital city of the state of Alagoas, in March 2018.
Shortly after the report was released, Braskem shut down the salt mining operation, as well as a chlor-alkali plant and downstream ethylene dichloride (EDC) plant in Alagoas. The shutdowns left Braskem dependent on imports of caustic soda, a byproduct of chlorine production and a key feedstock for alumina and pulp and paper industries, as well as EDC, a precursor to construction staple polyvinyl chloride.
Braskem is evaluating options to mine salt elsewhere in Alagoas, but has no timeline on when it will receive necessary approvals to move forward and have logistics in place to move salt to the shut chlor-alkali plant. In the meantime, Braskem CEO Fernando Musa said during the company's quarterly earnings call last month that caustic soda and EDC imports are costing $30 million to $40 million per quarter.
In addition, Braskem faces other potential squeezes on its cash, which have prompted concerns among US companies of its future ability to pay for import cargoes.
Last month, Brazil's federal prosecution service filed a class-action lawsuit against Braskem and its largest shareholders, Odebrecht and Petrobras, as well as several federal agencies, seeking Real $20.5 billion (US $5 billion) for the geological damages.
That filing came about a week after Brazil's Superior Court of Appeals lifted a freeze on Real $3.7 billion ($930 million) in Braskem cash, though the reprieve was "conditional upon the effective presentation of a new insurance guarantee for the same amount by Braskem to the court," according to Braskem.
A second lawsuit seeking an additional freeze of Real $2.5 billion ($657 million) related to those damages was pending, though Musa said during last month's call he did not expect that action to succeed.
Follow us on twitter @petrotahlil
END