Spot prices for prompt isomer-grade mixed xylene in East China's domestic market have surged higher than prompt paraxylene prices, in an atypical occurrence, due to low inventory levels of MX as well as firm demand for gasoline blending components, coupled with a relatively weak PX market, market sources said this week.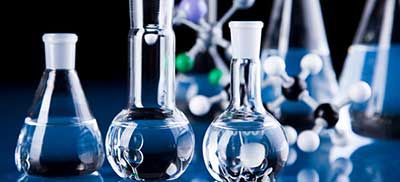 Petrotahlil:Isomer-grade MX is the feedstock to produce PX, and PX prices would typically be higher than MX. Industry sources have previously indicated that a spread of $120-$180/mt between MX and PX is needed for breakeven for non-integrated producers, depending on the process.
Domestic prices of isomer-MX surged Tuesday, with prompt prices heard up Yuan 200/mt or more, and were unchanged Wednesday, with a prompt loading MX cargo heard traded at Yuan 6,580/mt ex-works Wednesday afternoon, or about $793.20/mt on an import-parity basis. H2 September cargoes were heard discussed around Yuan 6,400-6,420/mt ex-works, or about $772.30/mt.
In comparison, the price of H2 September arrival PX was last assessed at $778/mt CFR Taiwan/China Wednesday.
"There is no active domestic spot market for PX in East China, unlike MX, so it is hard to pinpoint a value for domestic material," a Chinese PX buyer said Wednesday.
However, based on the latest September paraxylene contract price nomination of Yuan 6,600/mt ex-works by state-owned China Petroleum and Chemical Corp., or Sinopec, domestic PX cargoes were priced only Yuan 200/mt higher than prompt MX, or around $24/mt on an import-parity basis.
"It is a very peculiar situation, with MX prices so firm relative to downstream paraxylene," a northeast Asia-based trader said Wednesday.
NORTHEAST ASIA PARAXYLENE PRODUCERS SLASH RATES
The narrowing spread between paraxylene and feedstock isomer-grade mixed xylene has seen northeast Asia MX-based producers come under huge cost pressure recently, with South Korea's Hyundai Cosmo Petrochemical announcing on Monday a lowering of operating rate at its No. 2 aromatics plant in Daesan, a source close to the company said. The source added that it was possible operations could be brought down to a minimum level, but declined to specify how much the minimum level is, and that the company would be monitoring the market situation and make adjustments accordingly.
The No. 2 unit, which primarily uses isomer-MX from Hyundai Chemical as feedstock, can produce 800,000 mt/year of paraxylene and 130,000 mt/year of benzene. The company's No. 1 aromatics unit, which can produce 380,000 mt/year of PX and 120,000 mt/year of benzene, will continue to operate at full production capacity, as it runs on naphtha supplied from the adjacent Hyundai Oilbank refinery,Platts reported earlier.
Earlier, South Korea's Lotte Chemical also shut its No. 1 aromatics plant at Ulsan from early September due to weak margins, Platts reported earlier. It is unclear when the plant, with a paraxylene capacity of about 250,000 mt/year, would resume operations as it depends on the margins that are not expected to improve significantly in the near term, a source close to the company said.
Apart from firm blending demand for MX, another key reason for the erosion of the PX-MX spread over Q3 2019 is the impending startup of several new large PX plants mainly in China, which would put downward pressure on Asian spot PX prices, while at the same time supporting isomer-MX prices as these new PX plants require MX for their operations.
One of the startups, Sinopec Hainan's No. 2 PX line of 1 million mt/year capacity, is expected to start production imminently, and will be running on 100% MX feed. The capacity at its No. 1 PX line, which currently produces at 600,000 mt/year, will also be raised to 1 million mt/year by the third quarter, Platts has reported.
"Sinopec Hainan No. 2 is expected to start production end September and supply first PX cargo in October," a Chinese PX buyer, who did not wish to be named, said.
"At the beginning the price [of MX] rose because of the PX demand, but lately mostly because of the gasoline [demand]. PX demand is not that good. The spread between MX and PX is horrible," a Chinese market source said Tuesday.
Follow us on twitter @petrotahlil
END