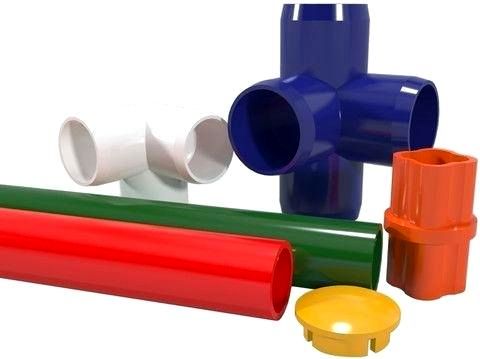 Petrotahlil :
China PVC prices mostly stable on tight supply.
• Producers don't have surplus volumes
• PVC futures down CNY85 on week
• Market sentiment lacks fresh positives
• Import ($/ton): 830-870 CIF
Local PVC markets in SEA follow imports lower.
• Import trading limited after Aug deals
• Vietnamese producer cuts local prices from July
• Indonesia's local market down $30
• India's import PVC market stable on week
• Tightness helps Japanese suppliers stand firm on PVC
• Far East Asian K67 ($/ton): 870-920 CIF India | 850-890 CIF SEA
Voices for a stable to softer PVC trend gain prominence for Aug in Italy.
• July PVC deals wrapped up with softer price
• Approaching summer lull weighs on buying sentiment
• Players waiting for C2 contract settlement
• August PVC awaited stable to slightly softer
• Local PVC (€/ton): k67 820-910 | k70 860-940 FD
Players discuss August PVC outlook ahead of the C2 settlement in Europe.
• July PVC business concluded with €30-40 drops
• Eyes on C2 outcome, divergent expectations among players
• Demand unspectacular, supply is still sufficient
• PVC outlook: stable to softer prices awaited for August
• Local PVC k 67-68 (€/ton): spot 815-900 | GA net 820-985
Turkey's PVC imports mark lowest H1 volume in a decade.
• US PVC down further by $20-30 on week
• Players: Duty-free k67 dealt close to $850 in few cases
• Impact of CB's rate cut on demand to be eyed
• June imports sink more than 30% on month, year
• Europe k67 ($/ton): 860-870 CIF
• US k67 ($/ton): 815-840 CIF
• Local k67 ($/ton): 1050-1100 inc VAT
Egypt's import PVC market declines on volatile costs.
• Import offers down by $10
• Local offers unchanged
• Volatile costs blamed for recent drops
• Demand remains unresponsive, supplies remain ample
• Import PVC ($/ton): 840-870 CIF
Follow us on twitter @petrotahlil
END