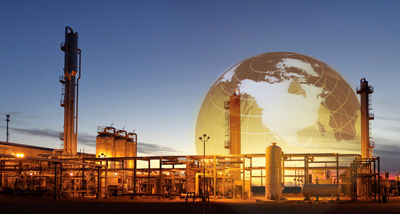 Petrotahlil:Prompt July ethylene contracts slightly rose over the week. The market is closely watching the timing of the return of the BASF/Total cracker back to operations, which will most likely be sometime this week. Moreover, ethane prices will most likely impact ethylene prices to a great extent. Both grades of June propylene contracts rose over the week. Prices of propylene gained support from ongoing turnarounds at BASF-TOTAL's cracker and metathesis unit as well as rising propane prices. US propylene stocks slightly rose over the week but remained below 5 million barrels. The market will closely watch where the propylene stocks stand at the US Energy Information Administration's weekly report on Wednesday.
US POLYMERS
US polyethylene market participants were looking to finalize domestic June contracts this week. Trade participants have been divided a pricing direction, as producers have 3-cent price increases on the table for June. However, with downward pricing fundamentals brought on by weak global demand, falling feedstock costs and ample supply, trade sources have said any increase would be difficult to implement as buyers would likely be seeking declines. US polypropylene market participants talked an uptick in spot trading activity starting with the first week of the new month, particularly on the heels of the feedstock polymer-grade propylene monthly contract settling down 3 cents. There is dispute on which direction that activity will take the spot market, with some sources adamant that export opportunities will remain muted at current pricing, while others have forecast a pricing increase.
LATIN POLYMERS
Latin America will see stable to lower polyethylene pricing as market participants await fresh offers to start the first week of July. Market participants continue watching international pricing indications, such as in the US, where traders said pricing is expected to decrease 1-3 cents/lb. The decrease came after lower domestic demand and healthy availability. The Latin American polypropylene market continues to come under downward pressure on spot prices amid limited demand and fierce competition among sellers, sources said. Market participants continue waiting for fresh offers to start July. However, the new offers are expected to arrive stable to lower compared to what was seen last week, sources said. Brazilian CFR polyethylene and polypropylene prices started July at lower levels week on week with more pressure to decrease amid international indications, sources said. Domestic prices were reported to be unchanged on Wednesday by the producer Braskem, while sources said late Friday that the domestic producer announced a Real200 decrease for its PE products. Sources said if the downtrend continues amid CFR prices, coming especially from the US, but also Asia and the Middle East, Braskem would not be able to sustain its prices. The Argentinian market is still expecting more news on the explosion at domestic producer Dow in Bahia Blanca Friday. The company has not disclosed how long the plant will be stopped, while the market is expecting more color to analyze if its domestic supply could be affected and turn to imports.
US VINYLS
Negotiations for July pricing of US export polyvinyl chloride prices were expected to conclude this week, with market participants pushing for a rollover amid lukewarm international demand. A producer last week nominated prices up $25/mt to a range of $825-$835/mt FAS Houston and another was heard offering at $810/mt FAS Houston, the high end of the settled June range of $800-$810/mt FAS Houston, but some market sources said international buying interest had not strengthened, leaving the push for higher pricing with tepid support. June pricing rose $65/mt over May levels on tighter supply amid Westlake Chemical's PVC and vinyl chloride monomer turnaround at its Plaquemine, Louisiana, complex, but the work has concluded and the units were ramping back up to normal rates. Rising domestic demand also has limited export volume availability, but market sources say domestic buyers have been playing catch-up after prolonged winter weather and severe flooding in some regions delayed the typical seasonal increase in demand in March and April, so July export volumes should be more plentiful.
Follow us on Twitter @petrotahlil
END