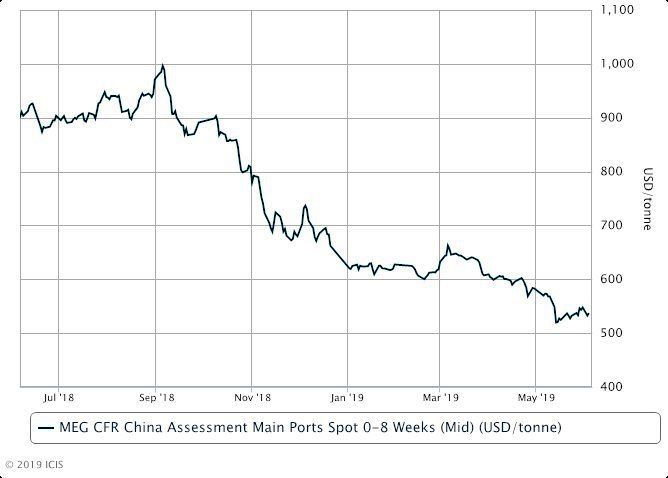 Petrotahlil:Asia's monoethylene glycol (MEG) spot discussions slumped on Thursday, following heavy losses in upstream crude market overnight and amid ongoing concerns over the US-China trade spat.
Offers for H1 June-arrival cargoes were at $523-525/tonne CFR (cost & freight) CMP (China Main Port) against bids at $523/tonne CFR CMP.
For H1/H2 July-arrival cargoes, offers were at $528-530/tonne CFR CMP against bids at $528/tonne CFR CMP.
MEG daily prices were last assessed on 4 June at $535-540/tonne CFR CMP.