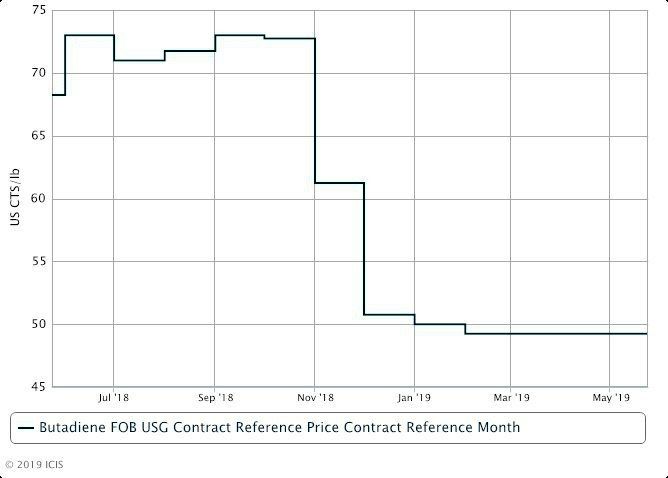 Petrotahlil - Separately issued US June butadiene (BD) contract nominations emerged lower this week.
wo producers nominated flat prices and separately revised to lower prices.
Market participants expected flat to lower prices for June as supply is outpacing ongoing weak demand.
A Q2 demand uptick never materialised, offsetting any supply or logistics upsets this spring.
Europe contract prices settled lower amid soft demand and steady costs.
US spot prices fell to 43-45 cents/lb ($948-992/tonne) CIF (cost, insurance and freight), down from 47-48 cents/lb.
BD is a key feedstock for synthetic rubbers, largely styrene butadiene rubber (SBR), which is used in tyre manufacturing. BD is extracted from crude C4s.
Major US BD producers include ExxonMobil, LyondellBasell, Shell Chemical and TPC Group.
END