Asian petrochemical trading discussions are expected to be more active this week after last week's holidays, particularly in Northeast Asia.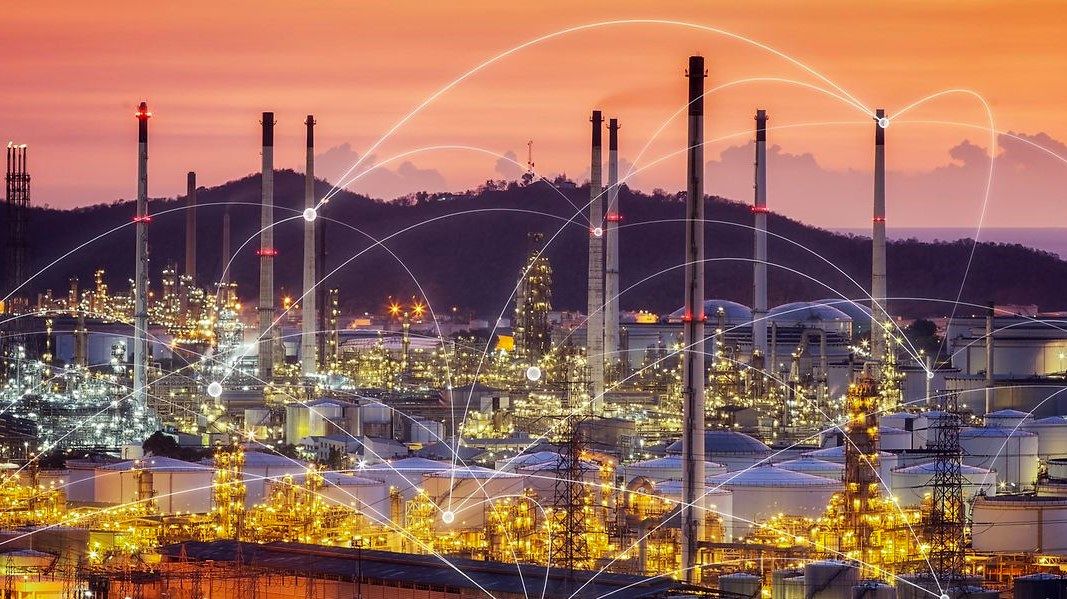 Petrotahlil:
However, trade participants are slightly bearish amid global economic and political uncertainties, following US Trump's threat to raise and impose new tariffs on Chinese imports.
In addition, volatility in upstream crude oil markers has also placed uncertainties in the overall petrochemical sector.
OLEFINS
The Asian ethylene market would likely be supported this week by emerging demand for downstream production such as styrene monomer. The recent decline in ethylene raised downstream margins, which prompted some bargain-hunting by ethylene end-users for styrene monomer. Market participants would also continue to watch steam cracker operating statuses in Asia as a narrowing spread between ethylene and naphtha may trigger run rate cuts in the region.
The Asian propylene market remained stable last week. Eastern China propylene was under pressure last week as major buyer China Flexible Packing Group geared up for the shutdown of its two 500,000/mt polypropylene plants on May 6.
The Asian butadiene market was quiet Friday amid scarce trading activity. Sellers and buyers reported stable expectations this week, with June arrival cargo trading indications expected to emerge in the market.
Uncertainty continues to weigh on the Indian methanol market, causing volatility. While supplies from Iran in the last two weeks have alleviated short-term market tightness, concerns over payment to Iranian entities have surfaced, prompting some importers to explore importing cargoes from Algeria, the US and China.
AROMATICS
Asian PX prices were assessed down $27.17/mt from Thursday at $911.33/mt CFR Taiwan/China Friday, tracking declines upstream. There was a distinct lack of buying appetite amid ample supply expected in June and July. Additional length for June was heard emerging from India, due to the recent and impending turnaround of a few purified terephthalic acid plants. The refiner's PX supply is mostly captive and it offers cargoes on the spot market only when its PTA offtake is disrupted.
Asia benzene discussions were lower last week, with FOB Korea down $11.67/mt week on week to $619.33/mt Friday on the back of bearish Brent crude oil prices. Nevertheless, strong global benzene contract price settlements for May is likely to lend support to benzene prices this week. The May US Contract Price rose 8 cents/gal on the month, at 233 cents/gal, or $696.67/mt. The May EU Contract Price stands $40/mt higher on the month at $758/mt.
Asian isomer-grade mixed xylene prices fell $26/mt week on week to $697/mt FOB Korea and down $21/mt at $716/mt CFR Taiwan on Friday amid weak crude oil and paraxylene. The price direction and demand for isomer-MX is likely to continue tracking upstream and downstream prices this week. The PX-MX spread on Friday was $214.33/mt, narrowing week on week by $13.67/mt. Trade sources said this week that with the fast narrowing spread between PX and MX, PX producers around Asia were not as eager to buy MX for PX production.
Asian toluene fell $19/mt on the week to $679/mt FOB Korea Friday, largely tracking weaker crude oil markers. Market participants continue to expect slight bearishness this week due to volatility in crude oil prices and potential new tariffs that US planned to impose on Chinese imports.
Asian styrene monomer were unchanged late last week amid thin discussions, but SM ended $10/mt higher on week at $1,078/mt CFR China and $1,038/mt FOB Korea Friday. While demand is expected to recover gradually this week, it remains stable with no significant uptick in buying interest yet, market sources said. However, a trader noted that downstream producers are holding relatively higher SM inventory as operating rates were lowered during the holidays.
POLYMERS
Asian low density polyethylene was assessed $20/mt higher week on week at $1,060/mt CFR Far East Asia last Wednesday. Supply is limited as LDPE producers prefer to make EVA or tertiary polymer that currently provide higher netbacks, market sources said. LDPE production costs across Asia have also surged 40% higher due to the rise in naphtha prices this year, sellers noted. Production costs in key supply regions like the Middle East have increased by up to 50%, producers said.
INTERMEDIATES
Asian ACN jumped $50/mt to $1,900/mt CFR Far East Asia last week. Global ACN supply was tight after a major European petrochemicals producer, Ineos, declared force majeure from its three plants in Europe and the US. Spot supply is tight as other major producer Asahi Kasei is planning for a turnaround in early May. Market participants are bullish that the CFR Far East Asia may hit $2,000/mt in Q2.
Asian purified terephthalic acid remained stable last week at $825/mt CFR China. Market views were divided amid falling feedstock paraxylene and strong China domestic PTA due to active buying interests. In India, PTA supply remains tight due to intensive turnaround, which is expected to last until end of May, a buyer said.