The Asian MTBE market has largely shrugged off China's value-added tax cut as FOB Singapore prices extend their premium to China's domestic prices in April, keeping the Singapore-China arbitrage window firmly shut, market sources said Wednesday.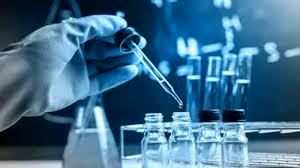 Petrotahlil:
China's VAT was reduced to 13% from 16% on April 1. However, expectations of an immediate increase in MTBE imports by Chinese refiners in April have not been realized as MTBE FOB Singapore prices remain higher than Chinese domestic prices.
"The lower VAT will [likely] make imports [of MTBE] cheaper," a trader based in Singapore said.
Another trader said: "[The VAT cut] should increase imports, however international MTBE prices are too high."
The Singapore-China arbitrage was last open in February.
The VAT cut comes amid the ongoing tariff dispute between China and the US and efforts to relieve cost pressures on Chinese manufacturers and boost domestic manufacturing activity.
However, higher international MTBE prices continue to hinder efforts by Chinese refiners to import more MTBE for gasoline blending.
MTBE prices on an FOB Singapore basis have firmed on the back of a higher 92 RON gasoline crack. The FOB Singapore MTBE marker hit a near six-month high at $778/mt last Friday on the back of the bullish 92 RON gasoline market, and was most recently assessed down $24/mt day on day at $748/mt Tuesday, Platts data showed.
Despite the sharp fall on Tuesday, the Singapore-China MTBE arbitrage window remains firmly shut on paper.
With China's domestic price at Yuan 5,500/mt, equating to $668.69/mt on an import parity basis and freight costs from Singapore at $51/mt, Chinese domestic cargoes are currently $79.31/mt below FOB Singapore prices.
However, some traders in China expect the domestic market to firm in the second half of April ahead of a week-long holiday in early May that coincides this year with Ramadan holidays in the Middle East and Southeast Asia.
The seasonal jump in gasoline consumption during China's holiday driving season will likely support MTBE demand for use as a gasoline blendstock, and that boost could be sharp enough to reopen the Singapore-China arbitrage window, a trader based in China said Tuesday.