The Asian petrochemicals market was largely weak across all product groups, namely olefins, aromatics, polymers and intermediates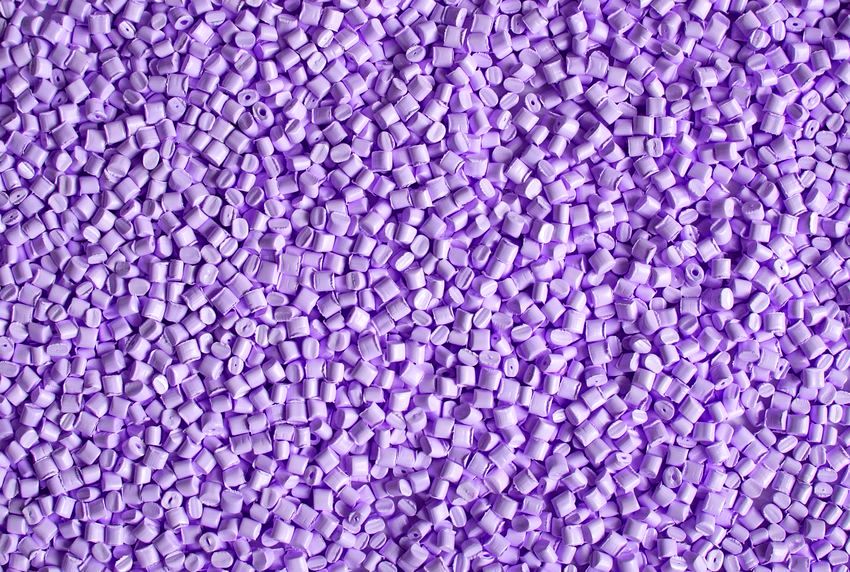 Petrotahlil-For many domestic markets in China, the upcoming reduction in value added tax rates from April 1 has led to weaker spot prices as buyers held back to wait for the lower VAT rates to kick in. With the exception of benzene and polypropylene, bearish sentiment prevailed across markets.
OLEFINS
Asian ethylene was up $25-$30/mt week on week last Friday, with most market participants of the opinion that spot prices have hit a ceiling, and that there is not much room left for prices to rise further. Some participants are closely monitoring downstream plant operations -- such as that of polyethylene and monoethylene glycol -- as the recent spike in ethylene prices would likely give rise to discussions about reducing operations. There is an expectation that ethylene will be rangebound this week.
The Asian butadiene market tumbled $65/mt week on week, closing at $1,015/mt CFR China and $970/mt FOB Korea on Friday as ample cargoes are still unsold in the market. Around 9,000-11,000 mt of April spot cargoes have yet to find homes, market sources said. Domestic spot prices had also fallen consecutively day on day beginning March 11, before rebounding Yuan 200-400/mt on a DDP East China basis Friday. This week, the market expects butadiene prices to be weak to stable as sellers seek to liquidate their cargoes.
AROMATICS
The CFR Taiwan/China paraxylene marker was assessed $10.50/mt lower day on day Friday at $1,047.67/mt as activity was thin due to a major polyester conference in Hangzhou, China. A Pertamina sell tender for 20,000 mt of FOB Tuban cargo loading during H2 April settled on Friday at a $11/mt discount to the CFR Taiwan/China marker, market sources said. China's Fuhaichuang, formerly known as Dragon Aromatics, had started paraxylene production from its 800,000 mt/year No. 2 unit on Monday.
Asian benzene prices were assessed up $16.33/mt on the week at $626/mt FOB Korea Friday, supported by a pick up in sentiment in the Asian market, on expectation that demand from the US would help to digest some of the supply in Asia. Demand from the US typically picks up over summer, and several traders were heard trying to move 12,000 mt of benzene to the US Gulf from Asia. In the East China market, traders were heard concerned about the potential growth in supply as Hengli Dalian Petrochemical, with a benzene capacity of 970,000 mt/year, ramps up operations. Traders said that cargoes previously heading towards China may have to seek alternative outlets, such as Taiwan, or the US. The CFR China marker was assessed down $2/mt on the day at $624.50/mt.
POLYMERS
China's linear low density polyethylene film fell on bearish buying sentiment, following a sharp fall in the futures market. In plant news, South Korea's Hanwha Chemical plans to shut its 240,000 mt/year LLDPE plant in Yeosu from mid-May for a month-long maintenance, a company source said. The plant has two LLDPE lines, each with capacities of 130,000 mt/year and 110,000 mt/year.
Asian polypropylene was stable to higher in the week amid several turnarounds, market sources said. In plant news, Vietnam's Nghi Son Refinery and Petrochemicals is expected to restart its 400,000 mt/year PP plant in Thanh Hoa province by end-March after an outage which began in late February, sources close to the company said.
INTERMEDIATES
The Chinese methanol market weakened amid slow buying interest ahead of the cut in the value added tax, traders said. The most actively traded May futures on the Zhengzhou Commodity Exchange fell Yuan 6/mt to settle at Yuan 2,491/mt ex-tank Friday. Beijing plans to cut the VAT to 13% effective April 1, from 16% currently, with market sources saying that many traders were holding back prompt cargo purchases until after the tax cut.
In the downstream PTA market, there was limited demand for cargoes ahead of April 1, when China's reduced VAT rates kick in. One seller said that he expected de